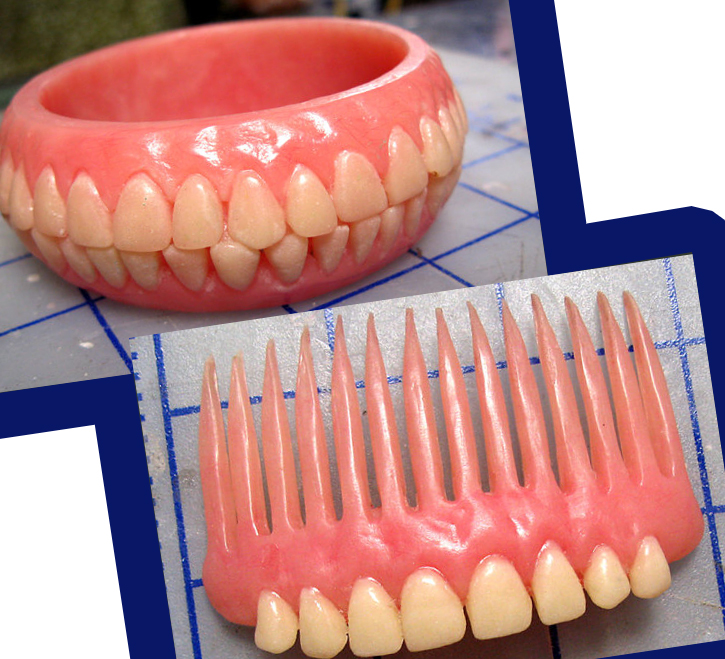 I am all for eclectic jewelry. I like wearing pins with animals on them, and occasionally I like to wear jewelry made out of fruit charms.
But those that are feeling a bit toothy (and daring), might try a new jewelry brand that pushes the limits with jewelry made out of grandma's dentures.
ConcaveOblivion, the online Etsy store selling designed denture wear, currently offers three "teeth" listings in their shop ranging from $35 to $135, all of which are made from dental acrylic.
For a creepy smile on your head, try a hair comb, or wear your smile on your sleeve with a bracelet. Either way, you are sure to get a lot of attention, and at the very least, a lot of stares.
No flossing necessary.
---

Bridget is a writer, stylist, and vintage clothing dealer based in Kennett Square, Pennsylvania. Bridget enjoys spending time with her boyfriend and guinea pig, and in her spare time sells vintage at local flea markets . Bridget is currently obsessed with Zooey Deschanel's wardrobe on New Girl, Moroccan food, and microcars.
All author posts