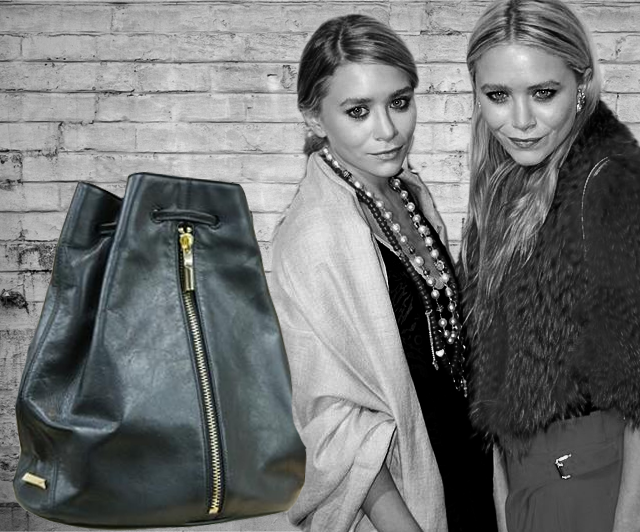 In 2011, sister design duo Mary-Kate and Ashley Olsen introduced a $39,000 backpack to the market through their The Row label. And while a majority of critics questioned the jaw-dropping price, the bags became one of their best sellers.
But let's be real, unless you're insanely wealthy, or just insane, it's safe to say that owning a handbag designed by Mary-Kate and Ashley Olsen is probably not going to be a reality for most of us.
But not all is lost.
Mary-Kate and Ashley Olsen just launched an affordable handbag line through their contemporary label Elizabeth & James.
With prices ranging from $125 for small leather goods to $625, the line will offer an array of bags in Italian suede, leather and New Zealand lambskin.
Explaining the price points of their latest handbag line, Mary-Kate told WWD "We wanted the price point to be strong, the price point is below [Alexander] Wang and [Phillip] Lim but above Marc [Jacobs] and Tory [Burch]."
In the words of En Vogue, thank you Mary-Kate and Ashley, for coming "back to reality."
Mary Kate and Ashley Olsen photo credit: David Shankbone
Tags:
Elizabeth & James
,
Mary-Kate and Ashley Olsen
,
The Row