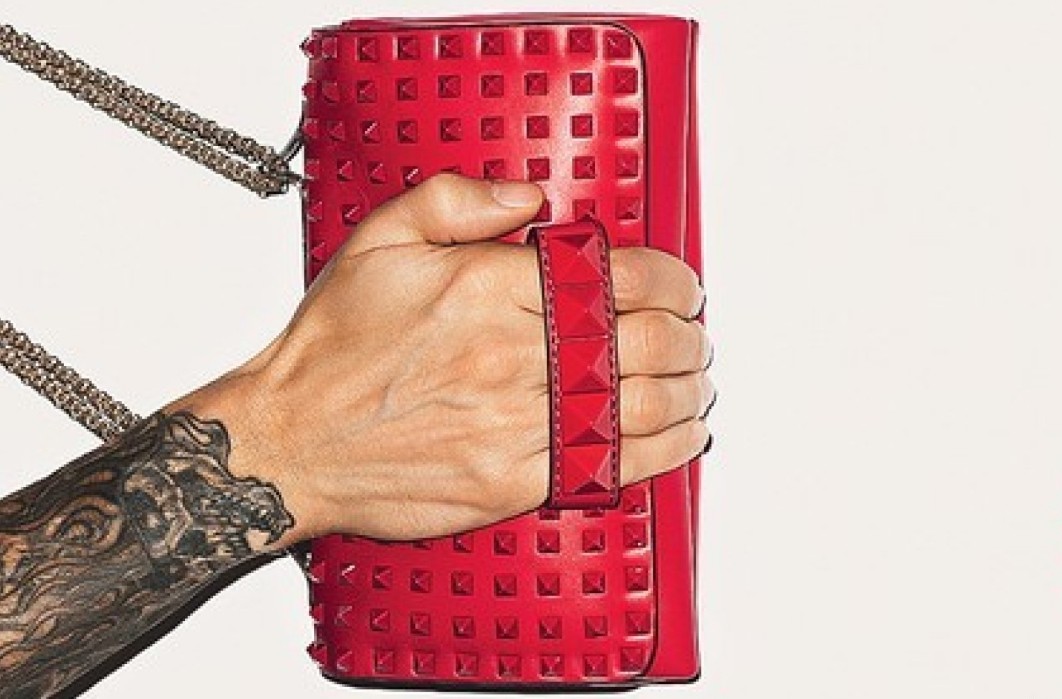 When you think of Terry Richardson what word comes to mind? For us, its sex.
Long known for his scandalous images of naked models, Terry Richardson has been chosen by Valentino to shoot and star in their latest accessories campaign for Fall 2013.
This proves to be an unexpected choice for the Italian fashion house, who usually opts for fantasy-like, glossy imagery versus the gritty, high contrast, raw style of Richardson.
Not only did creative directors Pierpaolo Piccioli and Maria Grazia Chiuri choose Richardson to shoot the images, but his arm is also featured in them. His masculine sleeve tattoos juxtaposed against delicate, feminine studded shoes and lady-like bags bring a certain rock and roll quality to the brand.
Bring on the flash bulb, Terry.
---

Bridget is a writer, stylist, and vintage clothing dealer based in Kennett Square, Pennsylvania. Bridget enjoys spending time with her boyfriend and guinea pig, and in her spare time sells vintage at local flea markets . Bridget is currently obsessed with Zooey Deschanel's wardrobe on New Girl, Moroccan food, and microcars.
All author posts