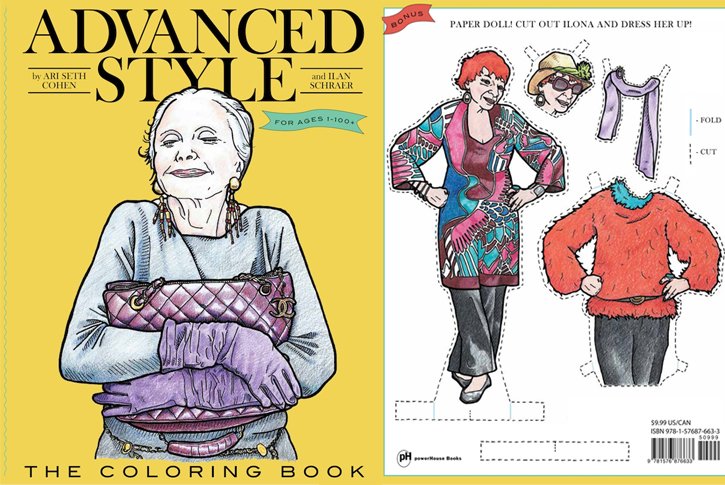 If you haven't yet seen Ari Seth Cohen's Advanced Style website, you must drop everything and check out his blog, which we can only describe as a fabulous tribute to the glamorous geriatric bunch.
Cohen's website is a collection of inspiring street style shots, but instead of capturing sweet young things, like in the way of The Sartorialist, Cohen captures those that have traded in their Vogue magazine subscriptions for a lifetime of AARP.
We love perusing this website because it reminds us why getting older can be such a beautiful thing. Not to mention that, when we grow up, we'd like to be many of women featured on Advanced Style.
But what we're most excited about is the new Advanced Style coloring book which is being published by powerHouse Books.
Expected to hit retail shelves on September 9, the coloring book features 30 original drawings by illustrator Ilan Schraer that are based on the photographs shot by Ari Seth Cohen.
If you want to get you hands on one of these (and yes, you definitely do), you can preorder your copy here.
Tags:
Advanced Style
,
Ari Seth Cohen
,
Coloring Book
,
Ilan Schraer
,
Street Style