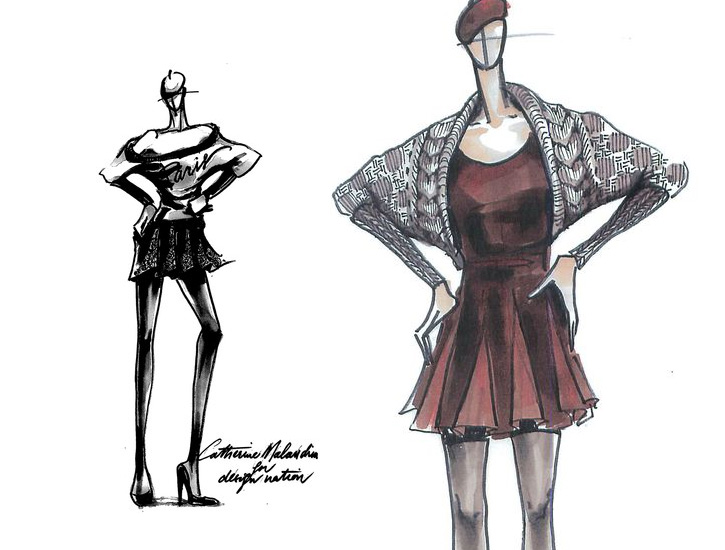 In the world of designer and department store collaborations, stores are constantly looking for new designers to collaborate with in order to bring something new and exclusive to the table.
Kohl's, much like Target and JCPenney, has been looking for fashion designers to gain a new customer base that perhaps was dwindling pre-high fashion collections.
While fans await Derek Lam's collaboration with Kohl's, the department store has teased us with yet another upcoming designer match-up: Catherine Malandrino, who will be the third designer for the retailer's DesigNation limited-edition collection.
Malandrino, a Parisienne herself, will use Paris as her inspiration for the grouping. The designer, now based in New York, wants to make this collection "a secret adventure" for women, a sort of self-discovery in the city of light.
The line will be all-encompassing and will include clothing as well as accessories (think jewelry, scarves and tote bags).
Holding true to its affordability factor, Kohl's will debut the line at reasonable price points ranging  from $36 to $130.
Catherine Malandrino will  hit stores and kohls.com in late September, which is just in time for fall. We can't wait!
---

Bridget is a writer, stylist, and vintage clothing dealer based in Kennett Square, Pennsylvania. Bridget enjoys spending time with her boyfriend and guinea pig, and in her spare time sells vintage at local flea markets . Bridget is currently obsessed with Zooey Deschanel's wardrobe on New Girl, Moroccan food, and microcars.
All author posts