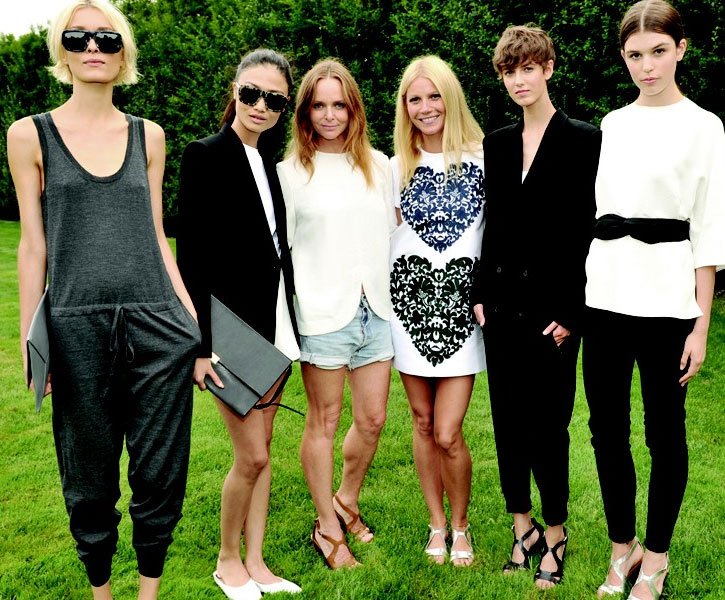 Best friends Stella McCartney and Gwyneth Paltrow have created the ultimate collaboration collection for the upcoming fall season. Both have been extremely selective in the past with the projects that they have chosen, so it would only seem fitting that after many years of friendship, these two fashion powerhouses would collaborate on a timeless collection.
The Stella McCartney X Goop collection is comprised of investment pieces; items that should be a staple in any wardrobe.  With retail prices starting at $795, the range includes a black blazer, a charcoal gray knit jumpsuit, black jeans and black wool trousers, as well as McCartney's newly introduced Beckett handbag in black, gray and white.
Stella McCartney, daughter of Paul McCartney and environmental and animal rights activist, was one of the first designers to take advantage of the now popular practice of designers partnering with brands to create more affordable versions of their collections.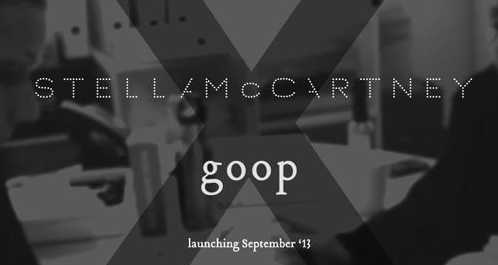 In 2004, she launched a collaboration with Adidas, which has now become a long-lasting partnership between the two brands. In addition to her work with Adidas, McCartney has contributed to collaborations with Gap Kids and H&M.
But collaborations are nothing new for Paltrow as well. Through her online newsletter, GOOP,  Paltrow offers weekly collaborations with many popular brands, including  Alice & Olivia, Warby Parker, Cynthia Rowley, Rag & Bone, Jennifer Meyer, and House of Harlow.
The Stella McCartney X Goop collection is set to launch tomorrow along with the weekly GOOP newsletter.
With Stella McCartney at the helm as designer and Gwyneth Paltrow acting as curator for the collection, this collaboration is guaranteed to be simply sensational.
---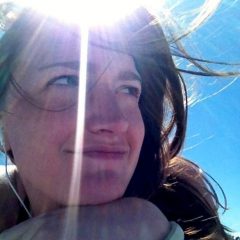 Lindsey is a writer based in Washington, D.C. She is currently in her third year at The George Washington University studying Business Administration. Lindsey enjoys spending time working at DC's famed Georgetown Cupcake, and in her spare time watches anything that smells like an Oscar nomination. Lindsey is currently obsessed with Skyping with her dog, listening to Avicii on monument runs and making pancakes at midnight.
All author posts