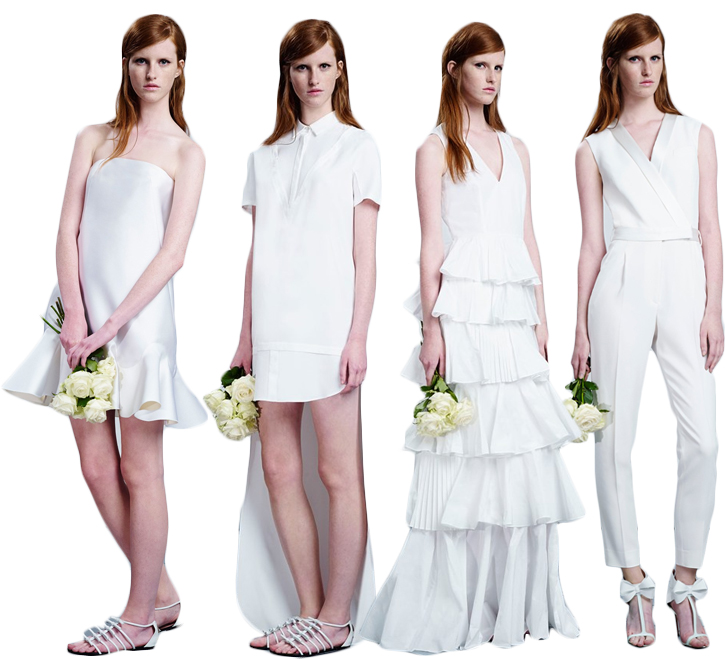 As part of their Resort 2014 offerings, avant-garde duo Viktor & Rolf have launched their first ever bridal collection.
Putting a new spin on bridal wear, the Amsterdam-based designers skipped the traditional dramatic trains, pageantry beading and Cinderella-esque silhouettes, and instead opted for more demure design for the minimalist, modern bride.
The Viktor and Rolf Marriage collection features six ivory bridal outfits which include a jumpsuit, a hi-lo hemmed shirt dress, a strapless mini dress and three gowns that we could easily see being worn at any beach wedding.