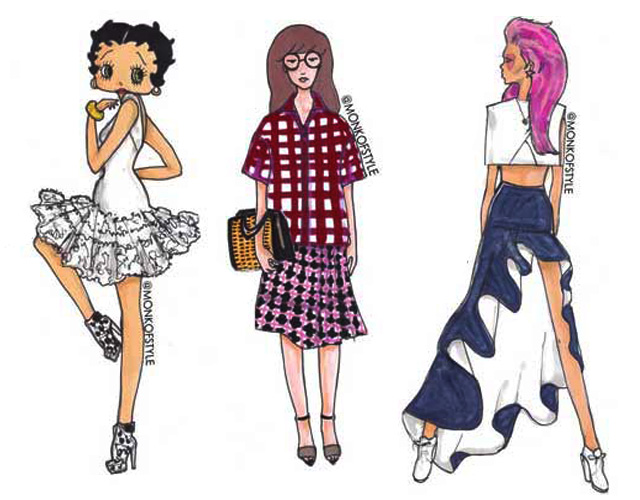 If you ever wondered what some of your favorite 90s cartoons characters would look like with high fashion makeovers, you're in luck.
Enter talented New York-based designer and illustrator Jerome Le Maar, who gave luxe makeovers to some of our favorite illustrated leading ladies, like Daria, Sailor Mercury and Betty Boop.
The animated characters were stripped of their signature costumes which were then replaced with looks by Givenchy, Alexander Wang, Balenciaga and other luxury brands.
Le Maar paired each character with a designer that most represents their style. With quirky character Daria paired with even quirkier brand Marni, her sidekick Jane paired Alexander Wang and Sailor Moon with Balmain, Le Maar's pairings are perfection.