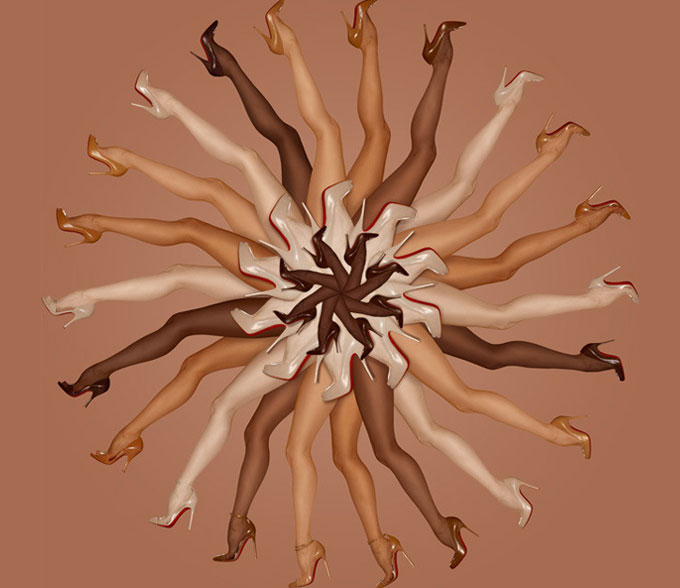 Whether it be the homogeneous faces walking down the runway every year during fashion week, or the pejorative depiction of women of different colors and cultures in the name of "inclusivity," one thing is for certain:  race is a topic that has been discussed over and over again in the fashion and beauty industry.
A few decades ago, beauty brands started to realize that maybe a one-color-fits-all approach wasn't the right direction for their products. After all, women from all sorts of backgrounds and  ethnicites,  all with different skintones were buying their products, and one color for all people of color was no longer was acceptable.
As a result, smaller beauty brands started making products for those women who were having a hard time finding products that matched their skin color (which was practically anyone who wasn't white).   Even bigger brands like Cover Girl and Maybelline joined in, too, offering darker foundations and powders that had pigments of yellow or red.
In beauty, a lot has changed since those one-shade-fits-all days.  But, how does fashion fair?
A NUDE POINT
Nude. When one hears the word they think naked, right?  There are plenty of different types of naked…brown naked, white naked, whiter naked, browner naked… you get my point.
Yet, somehow, the idea of nude — in the highly specific world of fashion — has been relegated to a light beige tone, and this, on many levels is insulting. Especially coming from an industry that scoffs at the idea that turquoise, lapis, and cerulean are one in the same.
5 SHADES OF NUDE

Christian Louboutin has recognized that one shade of nude does not, if fact,  fit all.
In an effort to embrace all shades of nude, Louboutin has created a collection of "Les Nudes" pumps in 5  shades that range from "Pale Blush" to "Chestnut Brown."
"This collection offers a spectrum of nude, re-imagining the perception of the color as a pale blush, and introducing it as the color of flesh, which ranges well beyond this traditional reference," Louboutin said in a press release.
Beyond the social nuances of the line, the shoes themselves are a classic showing of Louboutin's skill as cobbler extraordinaire.
"The shoes are there to give the woman an extra lift, not to take attention away from the legs and what she is wearing. They disappear like magic and become a fluid extension of her legs, as in a sketch, elongating the silhouette," says Louboutin.
The "Les Nudes" collection,  ranging from $535 to $710, has already launched at the Louboutin Store in London and will soon be ready for purchase online.
---

Saron is a writer and student born in Ethiopia and raised in Washington, DC. She is incapable of keeping a phone for longer than a few months, exclusively wears Miss. Dior Cherie, and her guilty pleasures include any novel written by V.C. Andrews (don't judge), Essie's "Little Brown Dress", and Stoli. She is currently obsessed with the poetry of Edmund Wilson and The Arctic Monkey's latest album "AM".
All author posts