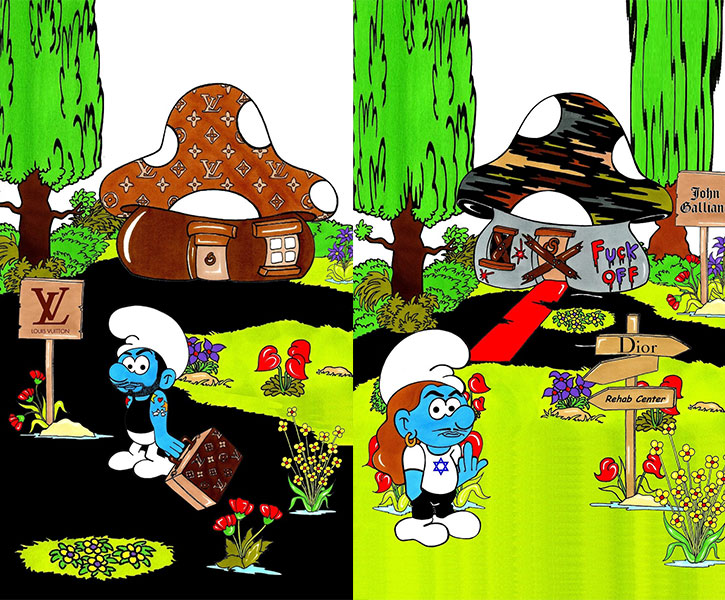 Move over Brainy, Lazy, Clumsy and Grouchy, the fashion bunch—Anna Wintour, Karl Lagerfeld, John Galliano and Coco Chanel—are taking over your mushroom village in artist aleXsandro Palombo's illustrations of what the popular '80s cartoon might look like re-imagined with real-life characters from the fashion industry.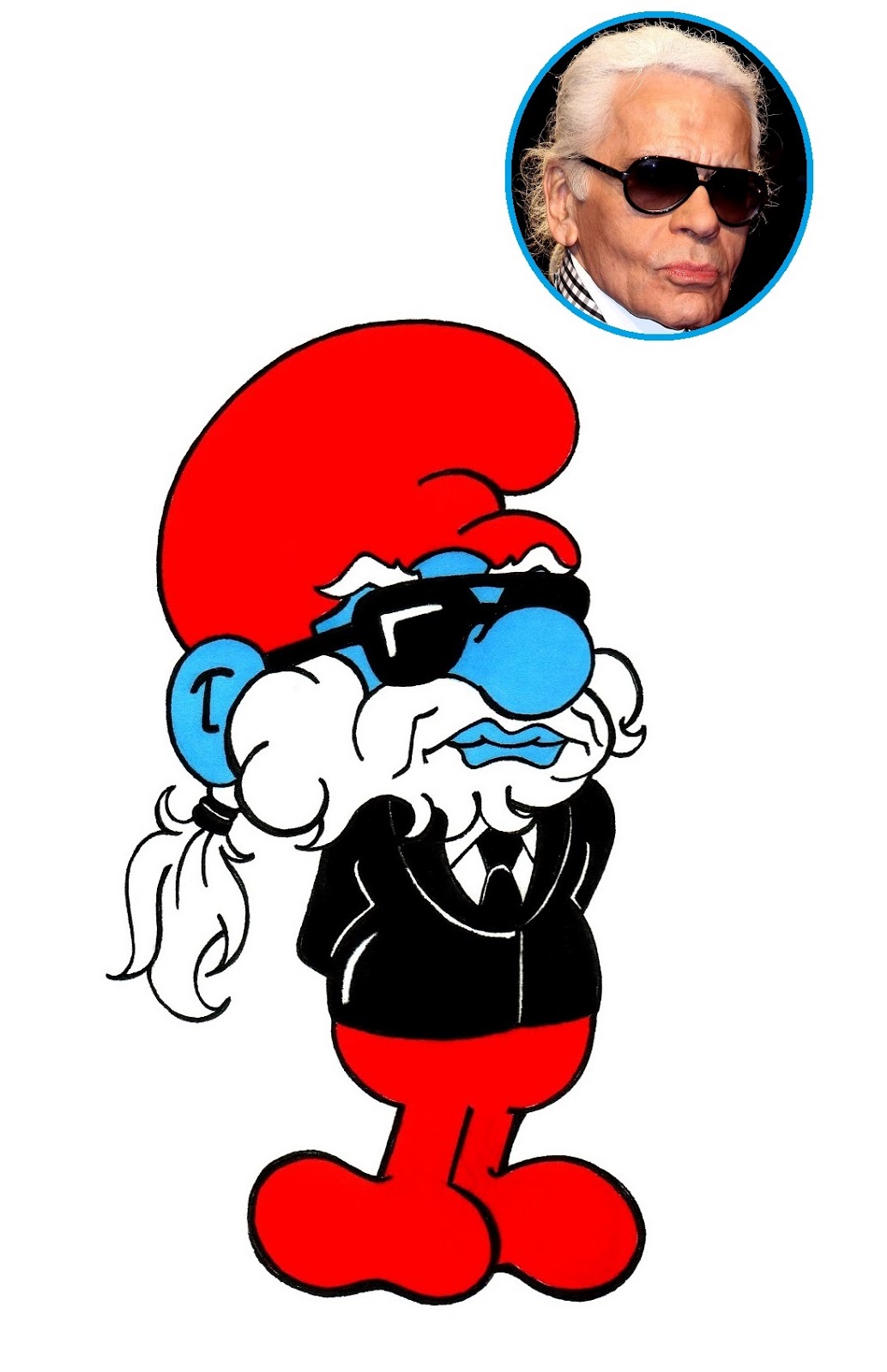 In his clever illustrations, enitled "SMURFASHION," Palombo draws each character as smurfs and what their mushroom house might look like in Smurf Village. For example, Palombo captured Marc Jacobs perfectly, who, in smurf form, is living in a LV logo mushroom and wearing his signature muscle shirt, star tattoos and a five o'clock shadow. Galliano Smurf lives in a halfway-destroyed, boarded up mushroom that has been vandalized with "fuck off" written on the exterior and a sign sits on his lawn that points to rehab.  The artist even featured the always-evil Gargamel—sans Azrael—who apparently prefers to wear Burberry.
Other fashion icons portrayed include: Carine Roitfeld, Grace Coddington, Suzy Menkes, Iris Apfel, Rei Kawakubo Jean Paul Gaultier, Yves Saint Laurent, Alber Elbaz, Ralph Lauren, Donatella Versace, among many others.
We plead. Can someone please make a cartoon? Just think of the one-liners.
We'd definitely get up early on Saturdays to watch Papa Lagerfeld Smurf outsmart Gargamel.
To view Palombo's entire Smurf series, click here.