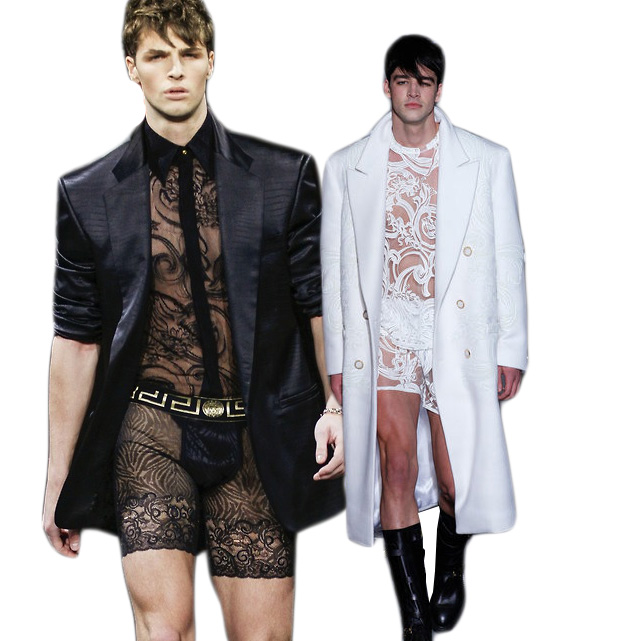 In 2010, we witnessed Armani's Mankini, the man's solution to the bikini. After the Mankini trend died down (thank god), Brosiery – pantyhose for dudes – became the next new thing.
And now, thanks to Versace, Mangerie is kind of happening.
Because nothing says "sexytime" more than seeing your dude dressed up in pretty, delicate, girly lingerie.
In things that the eyes cannot unsee, the Italian brand sent pretty-faced, muscled male models down the catwalk of their A/W 2013 Milan runway show wearing lacy, delicate, bicycle shorts and an assortment floral, see through intimates.
Obviously, Versace didn't want to cross the line of going too feminine, so biker boots—for that masculine edge—were added to the lads-in-lace looks.
But don't get too excited, ladies. You'll have to skip the Mangerie–which won't be available until this Fall–for Valentine's Day.
Damn!
Tags:
Menswear
,
Versace