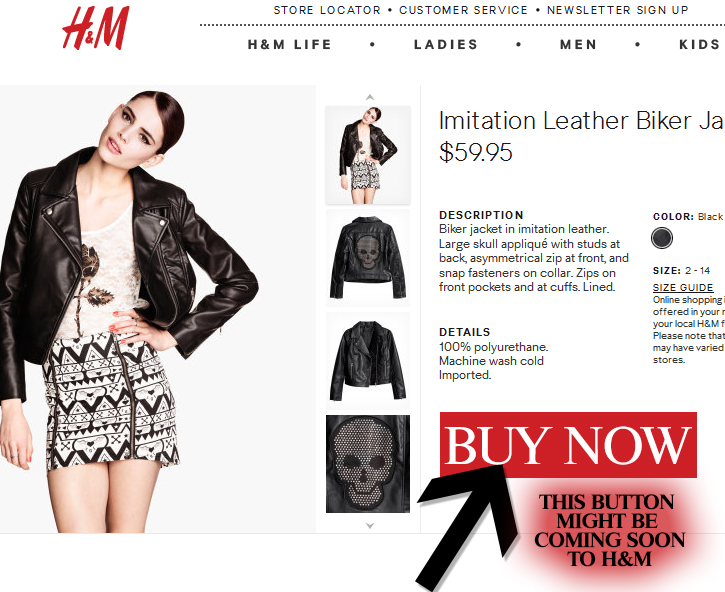 Remember a few years ago when fast fashion retailer H&M teased us with the promise of an online site? Yea, it was a big disappointment for us, too.
Although the newly launched site featured pretty photos and product descriptions, there was no e-commerce function.  You could look, but you still had to go to the brick-and-mortar store to buy, which left us all wondering, "What's the point?"
But before you give up, we've just been alerted by Glam blog that an H&M e-commerce website might in fact be happening–as soon as August.
After realizing that the e-commerce site wasn't up as promised by H&M in the first-half of the year, the blog sent a tweet to the retailer and receiced the following response:
We say hot damn!
We may just have a fighting chance in securing us some H&M x Isabel Marant online.
Tags:
E-Commerce
,
H&M