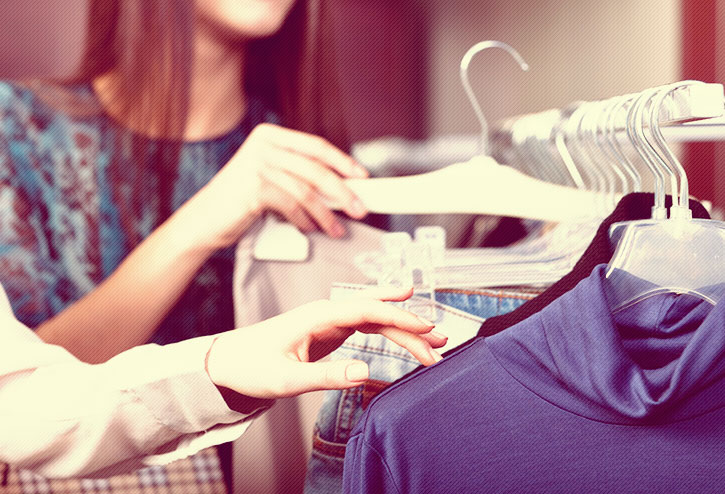 Your tag tucking days may be long gone, according to some retailers.
In an effort to curb the practice of consumers buying, wearing and returning apparel, known as "wardrobing," department stores are taking extra precautions to eliminate this growing trend among department store shoppers.
According to the National Retail Federation, last year alone, the practice of "wardrobing" cost retailers a reported $8.8 billion.
To prevent "wardrobing," some department stores, like Bloomingdales, have turned to more aggressive methods, such as adding a 3-inch black plastic device, known as a "b-tag," on the hem of sold apparel. Once you remove your "b-tag," you cannot return the item.
Bloomingdales has already implemented this on their e-commerce site. A quick visit to their website provided us with warnings that read our purchased item would be "delivered with a black b-tag attached, with instructions for removal included. If the b-tag is removed, the [item] cannot be returned."
But not all retailers are sold on this idea.
While Bloomingdales has taken a more proactive stance, Nordstrom will not follow suit.
In an email to BOF, Colin Johnson, a spokesperson for Nordstrom, explains why they haven't implemented a plan to prevent "wardrobing," "Our experience is that if you treat the customer with respect, they respect you back,"
Good point, Nordstrom.  We wonder if, by implementing this plan, Bloomingdale's will alienate their core buyer.
While we agree that something needs to be done, we're not sure that rewarding loyal customers with the task of removing a possibly tricky device off their clothing is the right way to go.
In the words of Sweet Brown, "Ain't nobody got time for that."
Tags:
Bloomingdales
,
BOF
,
Business of Fashion
,
Colin Johnson
,
National Retail Federation
,
Nordstrom