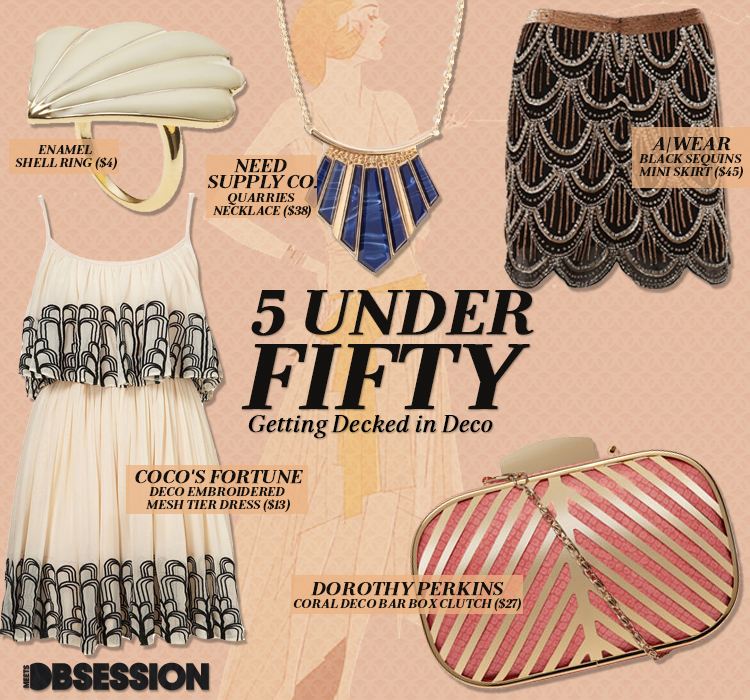 The premiere of Baz Luhrmann's "The Great Gatsby" is almost here, and already we're seeing lots of 1920s flapper era-inspired clothing replete with geometric patterns, scalloped edges, intricate bead work and over sized, dramatic jewelery, like multi-layered pearl strings and thick, ornate bangles.
Take, for example, Tiffany's, who recently launched a "Great Gatsby Collection" that features luxe jewels from the film.
But, like most of us, you probably don't have a spare 50K to drop on a ring at Holly Golightly's favorite joint.
So, what's a girl to do that wants the Art Deco look but is on a shoestring budget?
Try getting decked out in Art Deco with our fabulous flapper picks, which are not only affordable, but will have you hearing the roar of the '20s. (Cue Charleston music).[hr]
THE LINKS