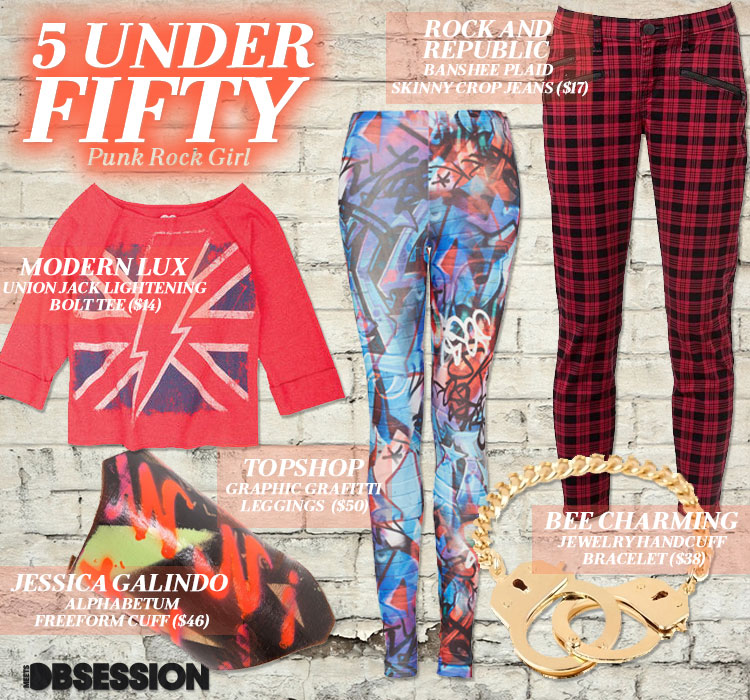 Punk fashion was all about DIY—taking something old or used and making a statement, whether political or for shock value.
And as much as we respect and understand the decisions of brands that rely on higher price points to maintain the exclusivity and value of their clothing, certainly a $41,000 VBH cuff, which was part of the Modera Operandi "punk" collection, was, well, not so punk rock at all.
During the mid-70s, at the time of the punk revolution, which was a political statement just as much as it was a fashion statement, punk rockers relied on safety pins, union jack flags, ripped/torn clothing, dye, marker, studs and anything else that could be used to make clothing into a personal story or statement.
A leather jacket was never just a leather jacket.  It was the personal story of the person wearing it.  What shows they had been to, personal mottos–like fuck off" or "Anarchy"– political statements, drawings and who their favorite bands were or their favorite lyrics from their favorite songs.
Any decoration on clothing—like studs–were usually not bought (as is) in the store, but rather individually put on by the person wearing it.  The leather jacket was the highest form of self-expression.
But more than that, punk fashion was CHEAP.  Second-hand thrift stores, head shops and sex shops (like the one owned by Vivienne Westwood and Malcolm McLaren) were the go-to place for punk fashion expressionists.  And that's why for today's Five Under $50, we're going on the cheaps with our favorite punk picks that would have even Sid Vicious's approval.
THE LINKS