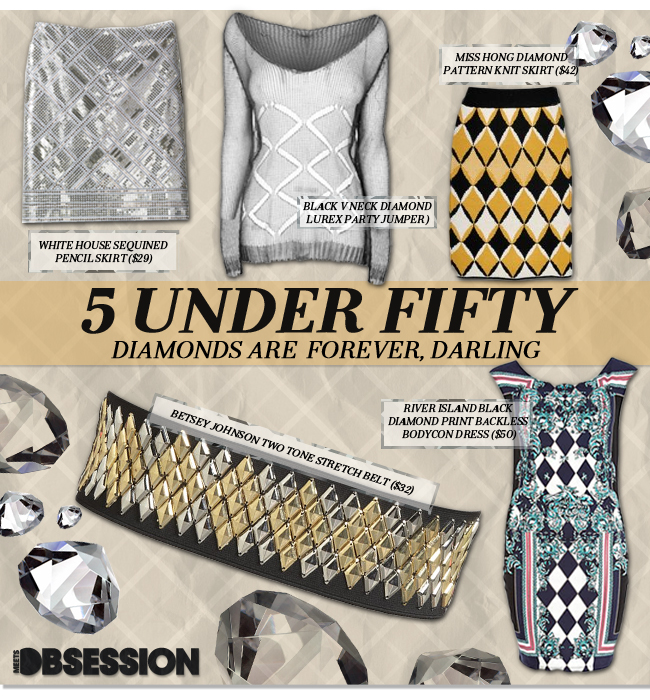 Like "James Bond," we're all about diamonds being forever. Really, who doesn't love diamonds?
Rocks aside, we especially love the geometric, criss-cross patterns, which are perfect for making bold, graphic statements on clothing. If you're feeling fashionably adventurous, try mixing patterns by taking a larger diamond print and pairing it with a tiny print, like stripes. The options are really endless.
For today's 5 Under Fifty, we're taking a cue from Marilyn Monroe and making diamonds our best (fashion) friend. See our favorite diamond-printed picks, all of which are super-affordable at under $50.
The Links
River Island Black diamond print backless bodycon dress ($50)
Miss Hong Diamond-Pattern Knit Skirt ($42)
Betsey Johnson Two Tone Stretch Belt ($32)
White House Sequined Pencil Skirt ($29)
Black V Neck Diamond Lurex Party Jumper ($24)
Tags:
5 Under Fifty