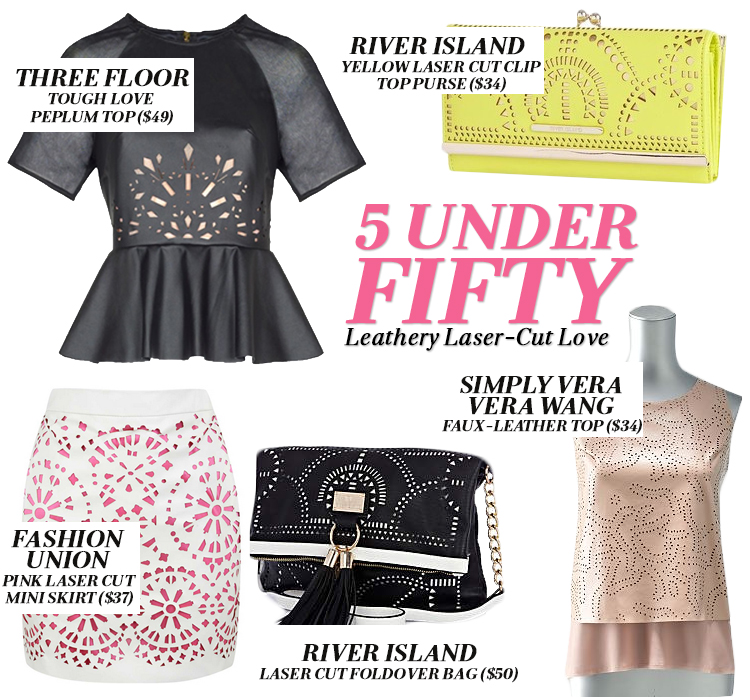 Ever since Nichole Richie stepped out wearing leather in spring last year, it's kind of been a thing.
Dressed in all black, Richie wore a Winter Kate by Nicole Richie laser-cut leather top, which instantly gained popularity among the fashion crowd.
While leather is typically reserved for the colder months, the intricate cut-outs of the leather top made the usually heavy material lightweight and perfect for spring, thus a trend was born.
Fast forward to nearly a year later and laser-cut leather is hotter than it's ever been. That's why for today's 5 Under Fifty, we're getting our leather laser love on.
And for those like Stella McCartney, who prefer their leather in non-cruelty form, we've got options for you, too.  [hr]
THE LINKS