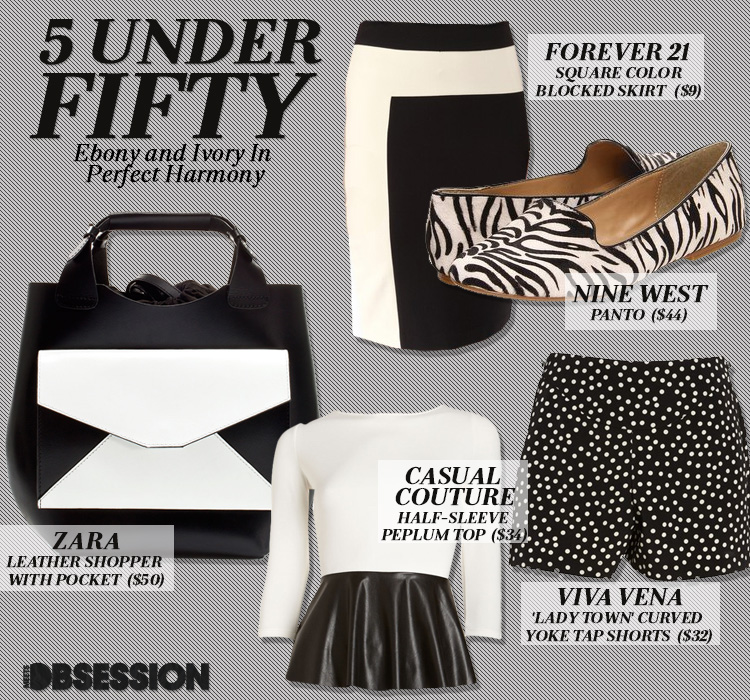 Perhaps Paul McCartney and Stevie Wonder got it right when they created the 1982-released song "Ebony and Ivory."
One thing is for sure, these two colors definitely live together in perfect harmony, especially in fashion.
There's nothing quite like the contrasting result of a bright, crisp white paired with a dark, brooding, and often dramatic, black. The result is bold and inimitable by any other color combination.
And that's why for today's Five Under Fifty we're making a strong statement, in clear black and white. To start the summer off right, we picked out 5 of our most-wanted, always under $50, ebony and ivory faves.
THE LINKS