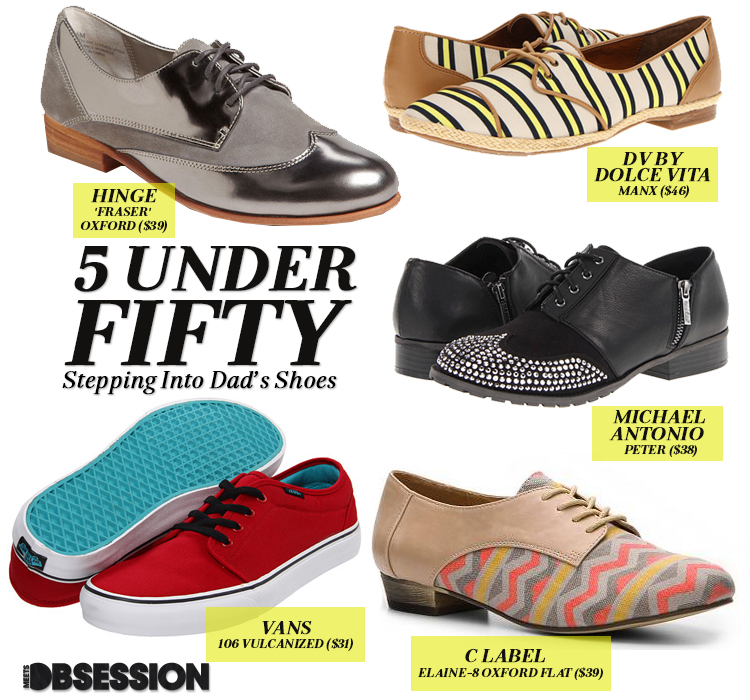 This Father's Day, our fathers, brothers, uncles and grandfathers will be celebrated in the spirit of fatherhood.
Typically held on the third Sunday in June, Father's Day is the one day reserved for letting the influential male figures in our lives know just how important they are to us. And although Father's Day is only one day out of the year, we like to honor fathers all year round, especially when it comes to fashion.
Not one to shy away from incorporating menswear into our looks, we love the simple silhouettes made-for-men clothing offers. We also love wearing masculine prints such as plaids and pinstripes,  fabrics like tweed and leather,  and of course, nubby sweaters and oversized grandpa cardigans worthy of Mr. Roger's wardrobe.
There's no question that menswear for women is earning a permanent home on the runways and in women's closets.  Just ask Alexander Wang, Band of Outsiders, Proenza Schouler and Acne, all designers that have successfully embraced a menswear aesthetic into their seasonal womenswear collections.
But, clothing aside, we're having a menswear inspired shoe moment.
From brogues, to smoking slippers to even high-heeled sneakers, classic details normally found on men's shoes are making their comeback on the soles on women. And that's why we're stepping into dad's shoes with our favorite menswear inspired kicks for today's Five Under $50. Long live stylish dads!
THE LINKS