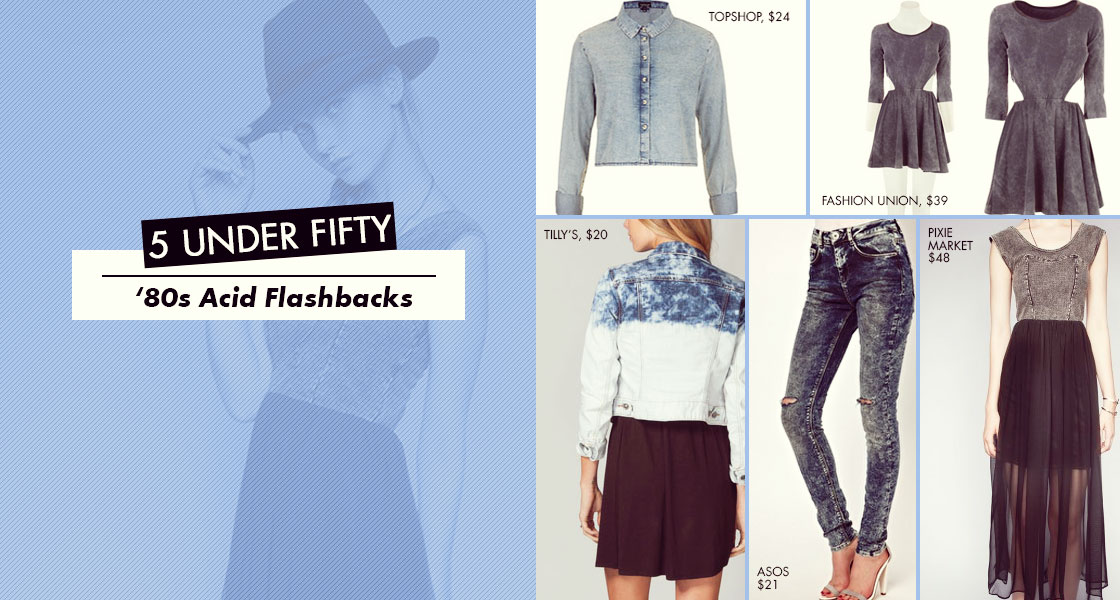 There's nothing quite as American as blue denim, is there?
Having never gone out of style over the decades, denim is ultra versatile and can stand up to the test of time.  Just ask Anderson Cooper, who revealed last year that his go-to jeans get washed only four times a year.
But besides the fact that denim is super durable, what we really love about this fabric is the various available washes–like dirty, vintage or classic– allowing the fabric to reinvent itself year after year.
If you lived through the '80s, you'll remember acid wash was all the hype. Boys would wear oversized acid washed jean jackets and often matching jeans, while the girls would wear the prettified versions, which often included lace detail.
Once the '90s hit, we traded in our acid washed jeans for a more classic wash, and the acid wash denim got buried in closets never to see the light of day. That is, until now.
Summer saw a resurgence in acid wash denim,  but this time around, the wash was reintroduced on updated denim silhouettes—and we're loving every '80s bit of it.
Still not convinced you can pull of this nostalgic '80s trend? Check out our five acid washed winners that will have you living your best '80s acid flashbacks on trend.
THE LINKS