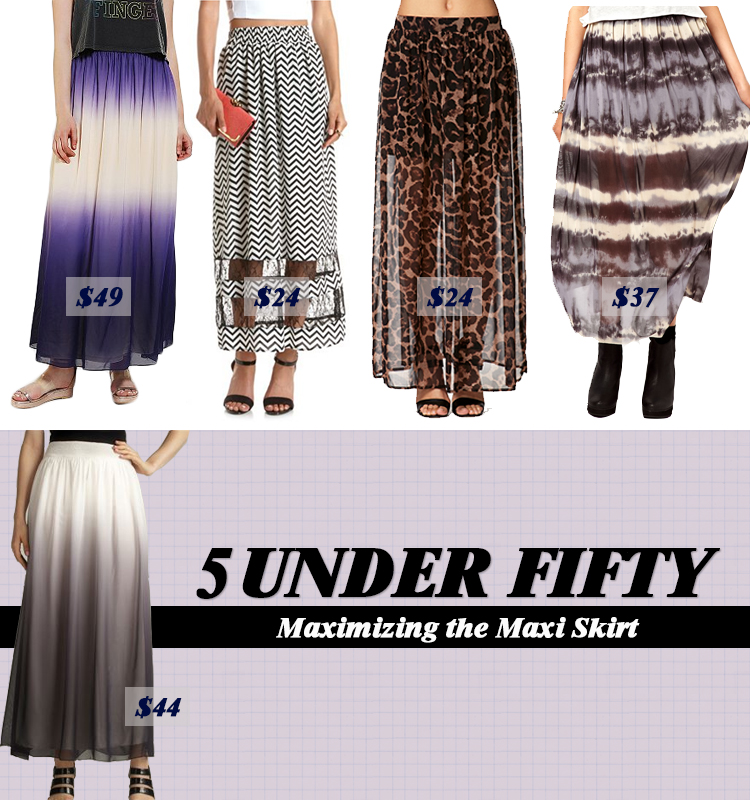 Just like Rachel Zoe, we love ourselves a good maxi skirt.
We're obsessed with its long, dramatic silhouette, as well as its versatility. A change of shoes—from flat sandals to platforms—and jewelry—from light to chunky and bold—can easily take your maxi skirt look from day to night, which is why this lengthy number is our summer go-to piece.
For maximum effect, try these five marvelous maxi skirts, which are all reasonably priced at under $50.
THE LINKS
Lace Inset Chevron Maxi Skirt | $24
Sparkle & Fade Silky Ombre Maxi Skirt | $49
Leopard Print Maxi Skirt | $24
Costa Blanca Stitched Waist Ombre Maxi Skirt | $44