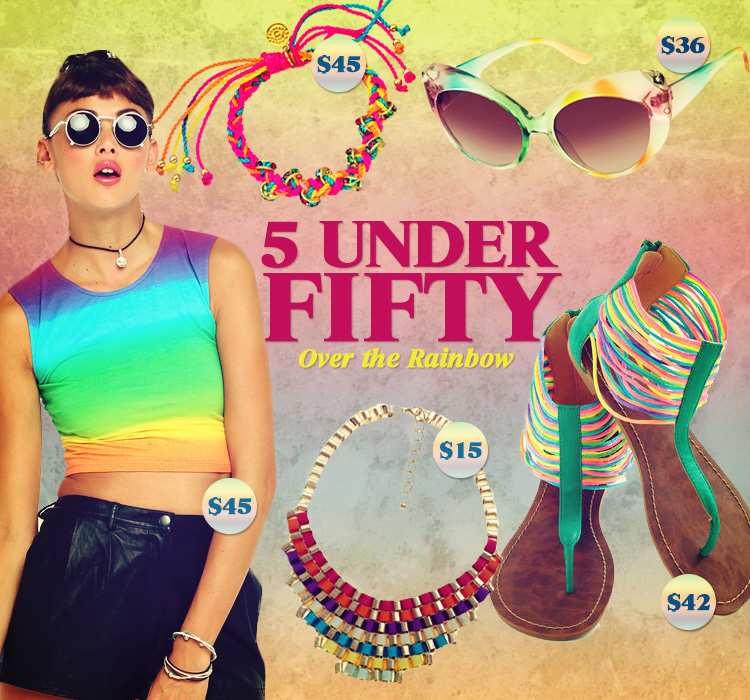 Across the nation it's Pride month, and many are remembering important historical events that have helped define and shape the LGBTQ community.
With a history rich with obstacles, as well as progress—from Stonewall to the Supreme Court to a sitting President publicly supporting gay marriage— we've come so far, but there is still so much more do to.
This weekend, we'll be waving our rainbow flags proudly, celebrating our gay neighbors, friends and family as we join them in their fight for equal rights for all.
And like a rainbow, we embrace all colors, ethnicities, sexual orientations and all people, which is why we intend on wearing rainbow gear all summer long.
Here are our top five multicolored handpicked items that we'll be adding to our summer wardrobes.
Not only are these super-stylish picks fun and playful, but they also serve as a gentle reminder of our acceptance, love and tolerance for all.
THE LINKS