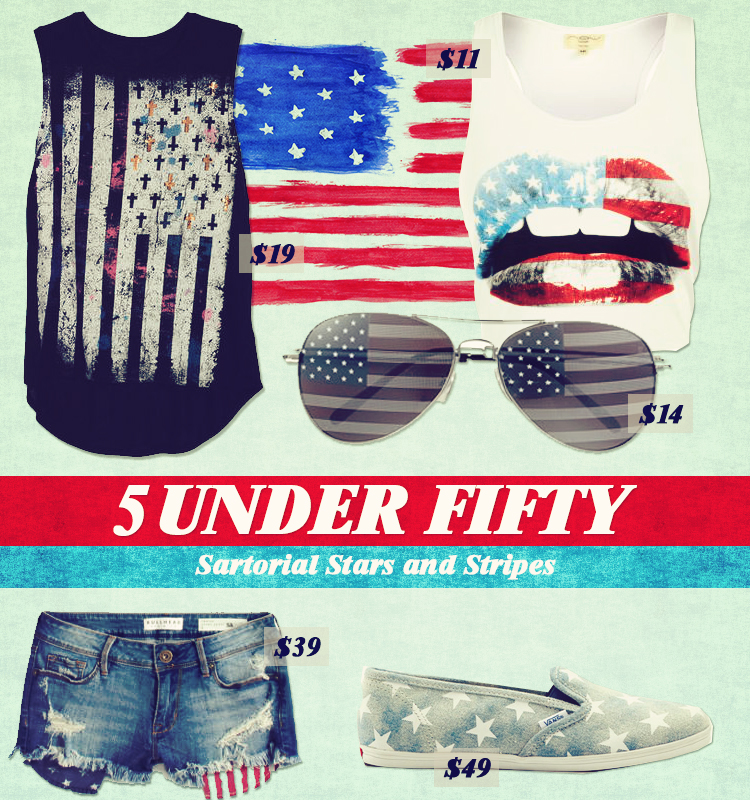 It's only 3 days until the fourth of July arrives, and already we're daydreaming about pool lounging, summery cocktails, spectacular fireworks and having good times with good friends.
But more than that, the fourth of July is a celebration of our Independence, and the red, white and blue stars and stripes of the US flag will be waved proudly by our fellow Americans.
So on this Fourth of July, we intend to get into the patriotic spirit and rock our own sartorial stripes and stars.
THE LINKS