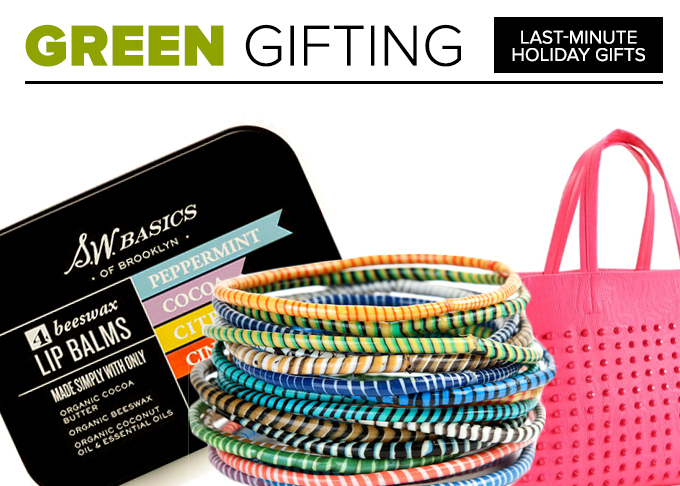 There are only three days left until the peak time for gift giving arrives. But if you're still looking for a gift that is both good for the environment and will please your eco-conscious friends, finding a last-minute gift may prove to be a difficult task.
Thankfully, since we won't be seeing most of our girlfriends until after the holidays, we'll have plenty of time to find a few fabulous gifts—ones that will make even the persnicketiest of gift receivers thrilled.
Ahead, a few gifts that are both good for the environment and will win you extra friend points.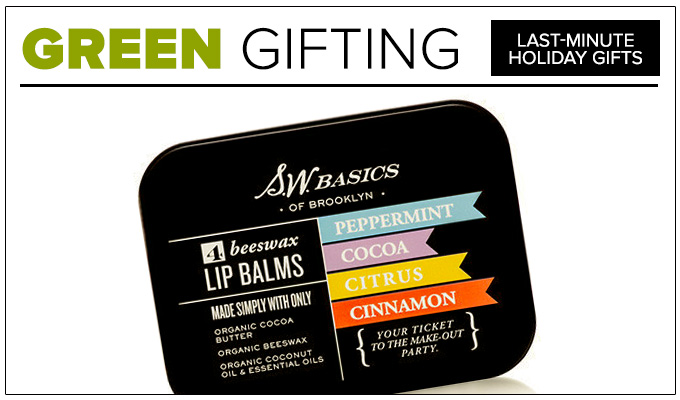 S.W. Basics of Brooklyn Organic Lip Balm Flight, $15
This set of four certified organic lip balms—in Peppermint, Cocoa, Citrus and Cinnamon—is the perfect last minute stocking stuffer. The tubes come packed in a graphic, giftable tin, so all you have to do a slap on a bow and you're good to go.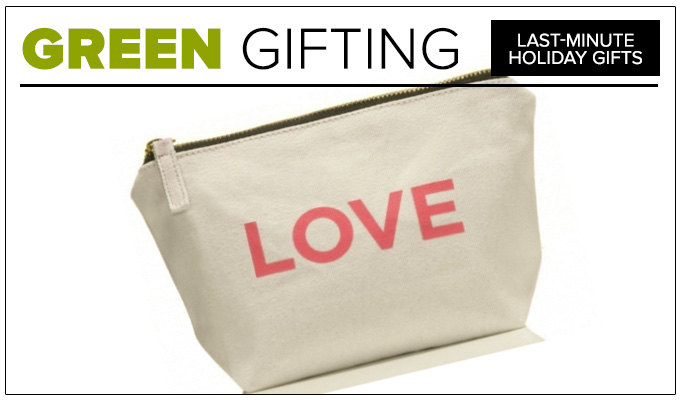 One Love Organics Canvas Cosmetics Bag, $18
Most women can always use a new bag to store and tote their beauty necessities. One Love Organics' canvas cosmetics bag is so sweet and simple, and depending on your last-minute gifting needs, you could also include some items inside with the Essentials To Go Travel Kit ($50).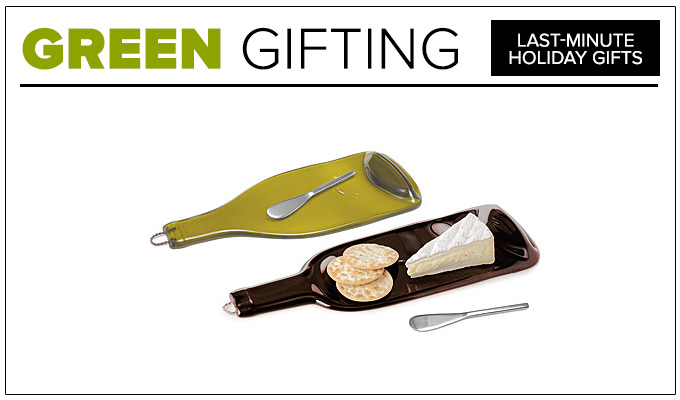 It's certainly an understatement to say that there will be more than enough wine (and holiday cheer) at every festive event, which is why a wine-themed accessory is the perfect gift for any social occasion.
This wine bottle platter is great for holiday and everyday use. Produced in Italy and India, these platters are made from 100% recycled glass. The best part? For the design, you can choose a red or white wine and even your choice of a Chardonnay or Merlot. There are so many options! With a spreader included, this is perfect for those perfectly paired cheese and crackers appetizers.
– Danielle Stradford
David Clancy "Clown" Tumblers, $192
You may not be able to afford an original work of art but you can try these arty glasses. Recycled from David Clancy's original glass work, these colorful hand blown glass tumblers will please the most highbrow of art lovers.
– Meets Obsession mag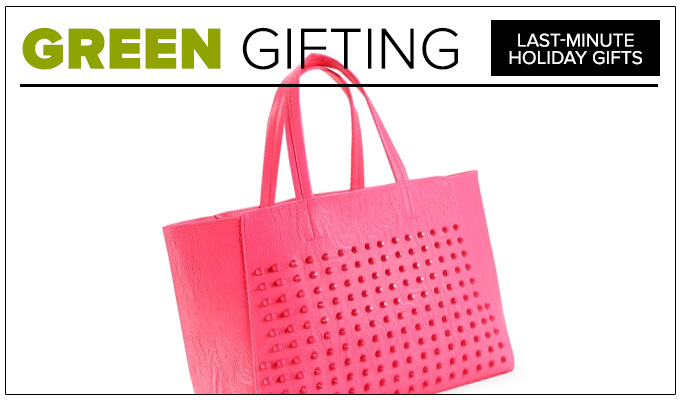 Studded Faux Leather Tote, $30
Skip the leather and opt for this super-stylish tote for your vegan, fashion-forward friend.  This ultra-hip bag is just large enough to carry for errands, and just stylish enough for any fashionista that's on the go.
– Meets Obsession mag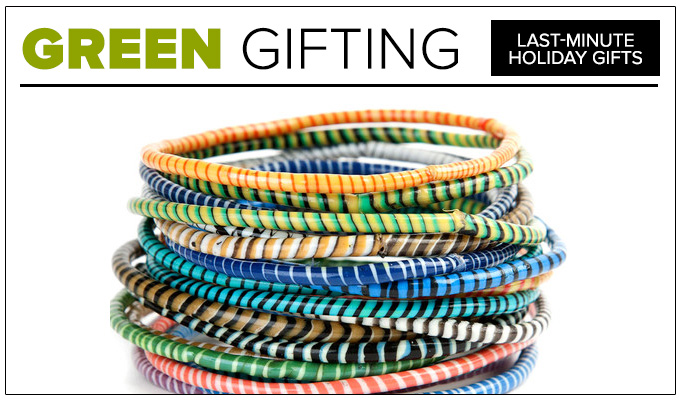 Made with Love Project Rubber Bracelets, $25
If you're looking for a gift that looks good as well as does good, try gifting these recycled-rubber bracelets from the Made With Love Project. These bracelets are made by members of a women's cooperative in the West African region of Djenne, Mali and proceeds from each sale goes towards the Senegalese children's center L'Empire des Enfants.
– Meets Obsession mag