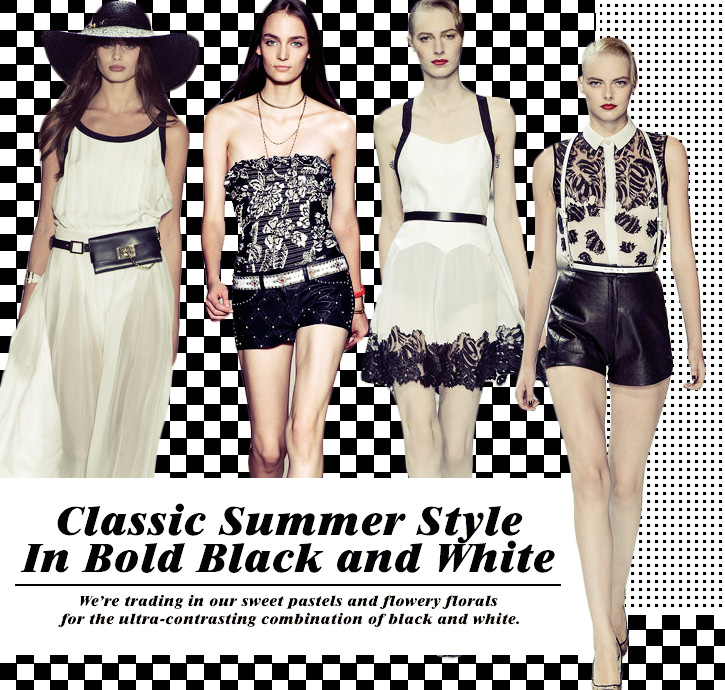 A wise man (and Paula Abdul) once said that opposites attract. And when it comes to style for the summer, we're trading in our sweet pastels and flowery florals for the ultra-contrasting color combination of black and white.
Designers such as Jason Wu, the maxi-happy Rachel Zoe and Isabel Marant sent models dressed in light, airy, bright whites paired with contrasting dark, brooding black fabrics down their spring/summer 2013 runways.
Rachel Zoe revealed color-blocked white looks with contrasting black piping and accessories, while cool girl bohemian designer Isabel Marant concentrated on strong, contrasting dark and light prints. But the standout out of the bunch was the Jason Wu collection, which was an assortment of sophisticated luxe leather laser-cut looks that we adored.
The designers' statement-making looks further proved that, just like the Stevie Wonder and Paul McCartney song goes, "ebony and ivory live together in perfect [fashion] harmony."
Not only is this color combo a timeless classic, but it's also super wearable, which is why we've handpicked our most must-have black and white pieces we intend on rocking the rest of the summer.
 
THE LINKS