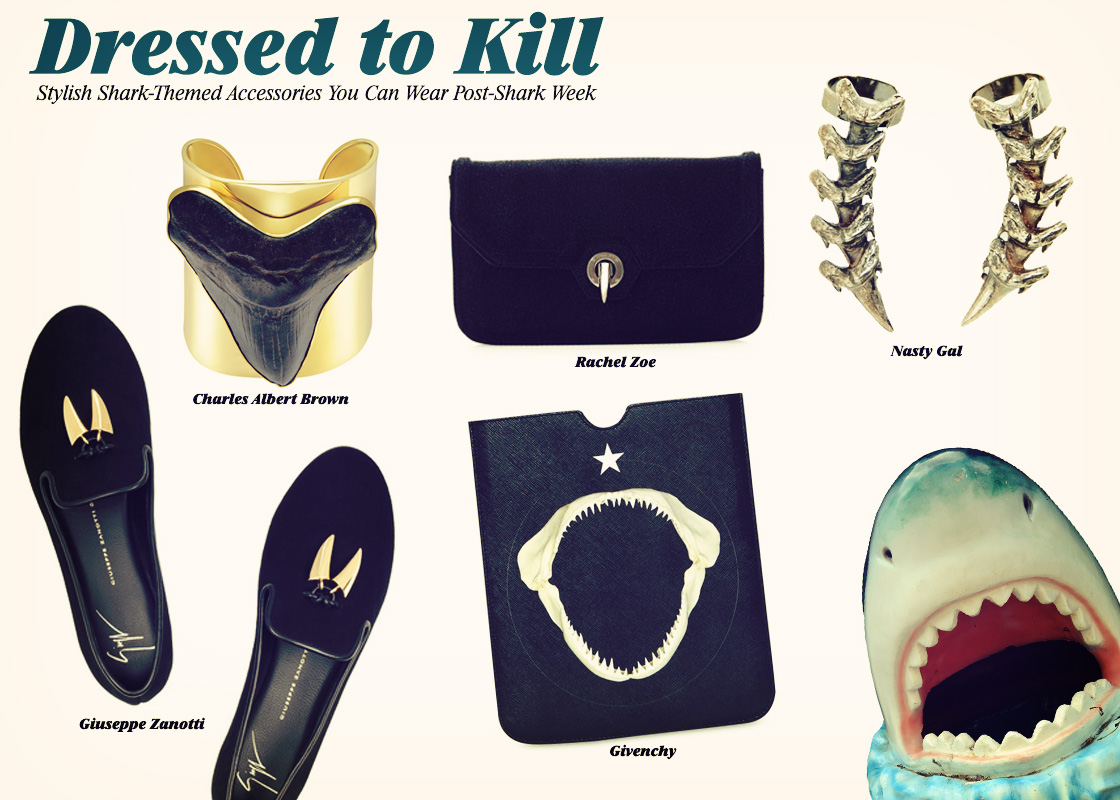 Last night marked the beginning of the Discovery Channel's annual Shark Week television extravaganza, which is in its 26th year and running stronger than ever.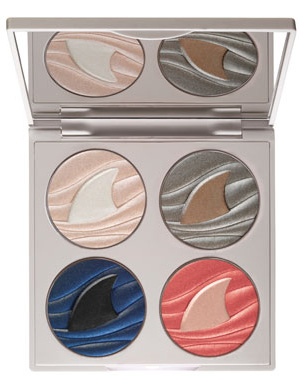 This week you can expect to see the internet buzzing with sharked-themed memes (cue Tumblr), and on Saturday, the Syfy channel will be airing the so-bad-it's-good film, "Sharknado."  Word to the wise — if you haven't seen this film, add it to your MUST watch list and don't miss the finale, which is possibly the best–and unwittingly funny—part of the film.
But bad CGI flying sharks aside, fashion, too, is taking a bite out of the Shark theme.
Shoe purveyor, TOMS, launched a limited-edition Shark Week Collection that features shark printed slip ons, and we even found an adorable limited-edition shark beauty collection.
But sadly, come next week, Shark Week will be over.
So once the Shark Week television shows have stopped airing, the shark internet memes are no longer viral, and the limited-collections have stopped selling, what's a shark lover to do?
Don't worry, we've got your back. No need to circle for fashion-worthy prey. We've found 6 stylish shark accessories that will make any look a definite killer.
THE LINKS