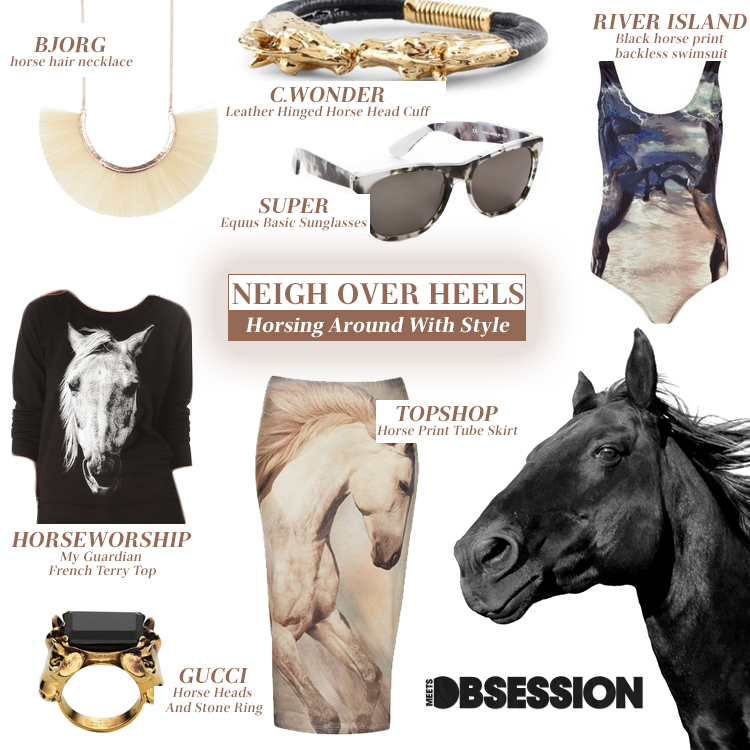 [dropcap]A[/dropcap]lthough we're a long way from the farm or the polo fields, we're literally seeing horses everywhere.
With their strong muscular curves and luxuriously long locks, it's no surprise that the fashion world has taken a strong liking to the graceful and beautiful creatures.
From equestrian style to western influences in ready-to-wear collections, we're totally crazy for luxe horse prints and motifs — and if you want to stay ahead of the fashion pack, and you should be horsing around, too.
To get you started, here are 7 playful, horse-themed fashion finds that we're going neigh over heels for.
[hr]
The Links
[hr]