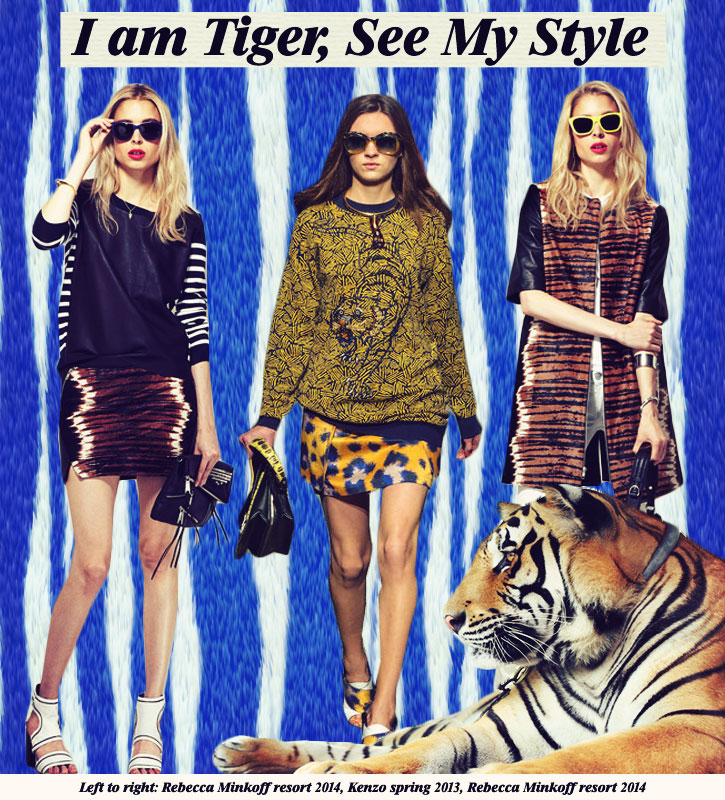 In ancient folklore, the tiger is a representation of strength, power and royalty. Not only are these wild cats the national animal of India, Bangladesh, Malaysia, Myanmar, and South Korea, but according to Animal Planet, they are also the world's most favorite animal.
With its thumbprint-like markings of dark jagged transverse stripes on orange/beige fur, the endangered species—it is estimated that there are only 3,500 tigers left in the wild—is considered to be one of the most beautiful and graceful creatures in the world.
And with the popularity of the film "Life of Pi," which featured the territorial and loveable Richard Parker, we're not surprised that the fashion industry is making a big roar over tigers, too.
Fashion designer Rebecca Minkoff revealed rock-star-worthy tiger prints in her resort 2014 collection, while Kenzo's spring 2013 collection showed off an assortment of bright, print-heavy jumpers that were embroidered with the faces of tigers.
And we, too, are going crazy over the carnivorous cats.
Below, see eight tiger-themed items that we're absolutely wild about.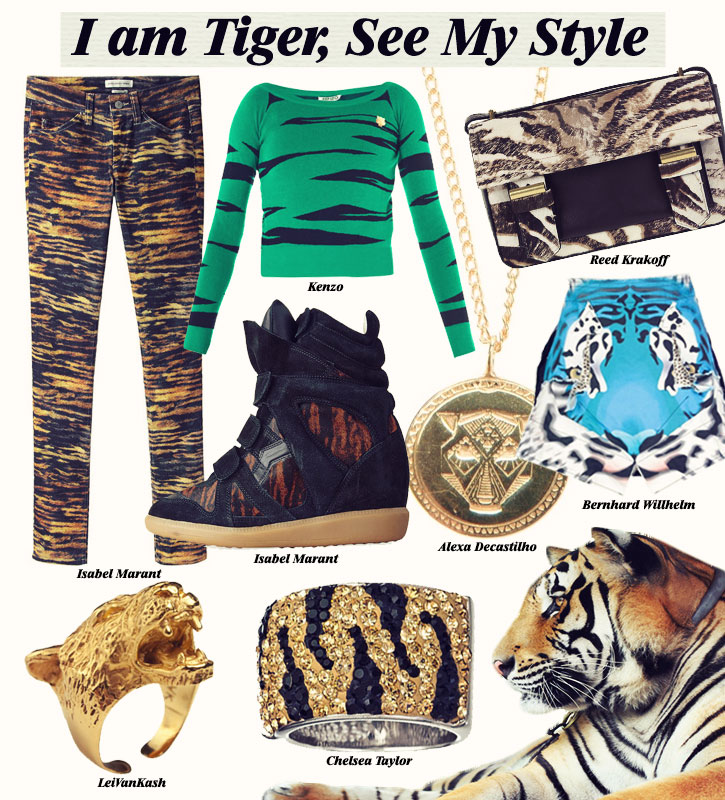 THE LINKS