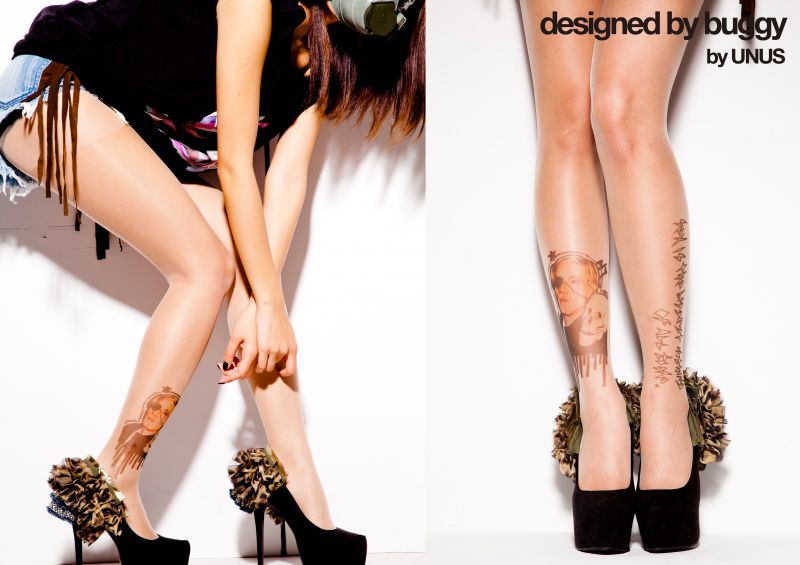 From 90s tattoo chokers to the dreaded Ed Hardy range,  tattoos have been a part of the fashion world for a long time.
But today, tattoo tights are sort of becoming a thing, especially in Japan. And we're obsessed!
UNUS, an online accessories shop, is offering a range of tattoo tights, some that are very fashion centric. The online store is now collaborating with Buggy, an Osaka-based artist, to create their own line of tights. Buggy is famous for his portraits of fashion heavy hitters, like Kate Moss.
The first collection is titled "LEG x POP ART" and features tights with images of John Galliano (oh hello, rebellious pair!), Karl Lagerfeld, a moustached Kate Moss and an eye-patch wearing  Andy Warhol.
The grouping does include non-fashion influenced tights with images of kittens, which to the naked eye, look like real tattoos, and is a perfect option for us tattoo commitment-phobes.
Besides, there is something about having an image of Karl Lagerfeld on our leg that excites us.
The tights average around $26 per pair and can be shipped to the United States.
Would you dare to try tattoo tights?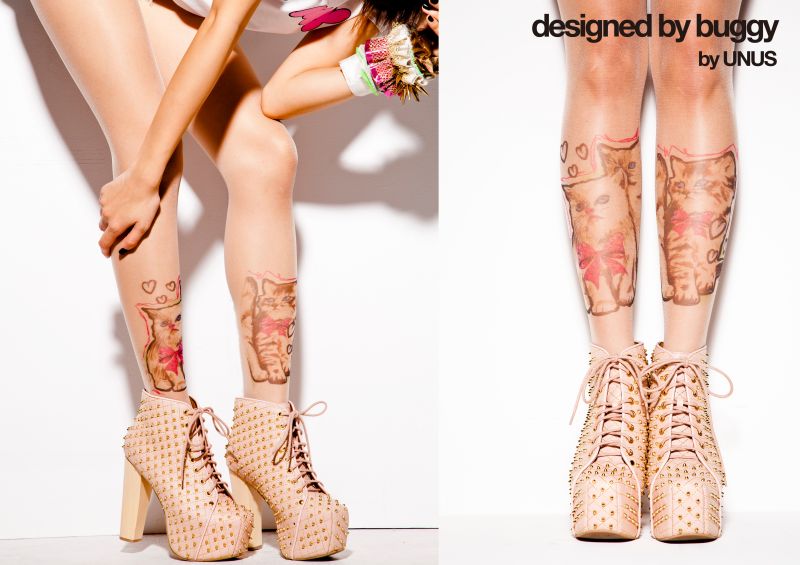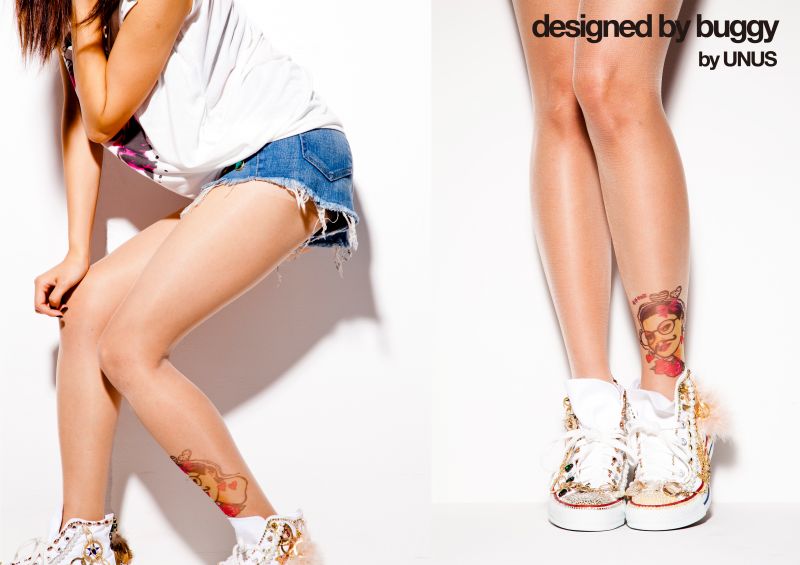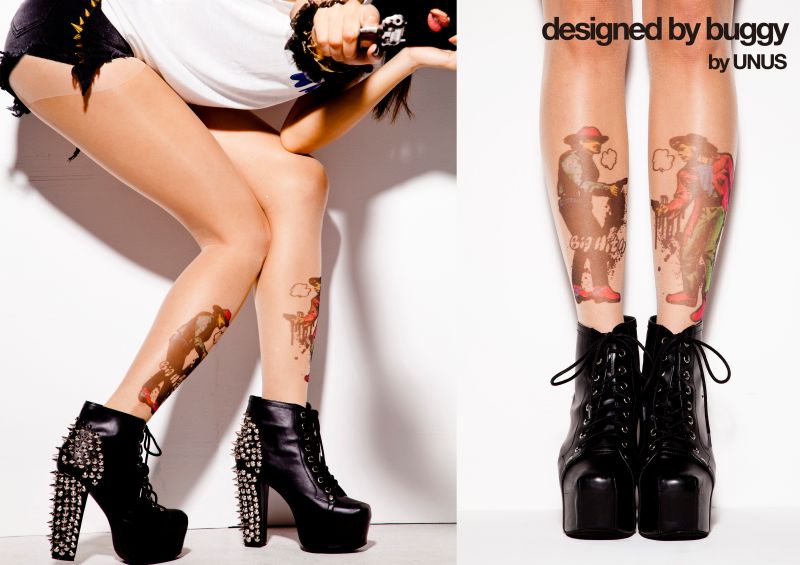 Tags:
Hosiery
,
Tights
,
UNUS