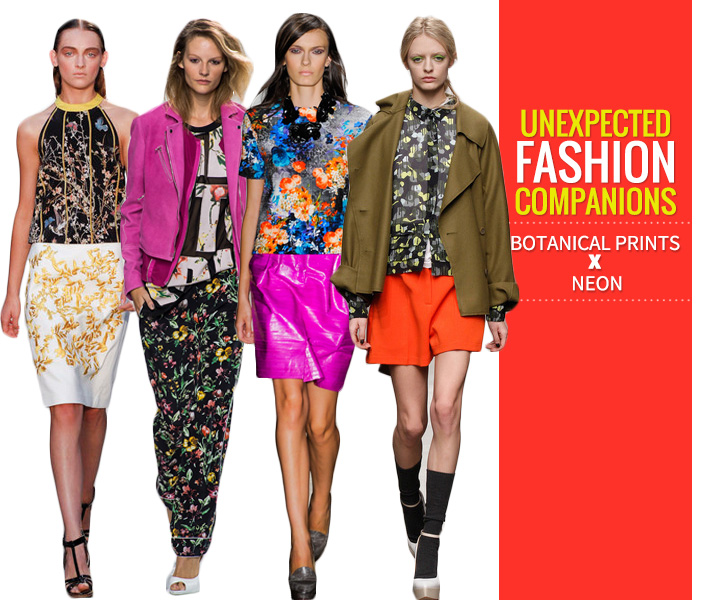 Two of our favorite spring trends have been botanical prints and bright neons. Phillip Lim based an entire collection on lush botanical prints and made florals chic.  Lim's take on the print was refreshing since we usually associate florals as being soft and romantic.
We've always been a fan of incorporating splashes of color into outfits — and what better way than fluorescent neons to brighten up a spring wardrobe?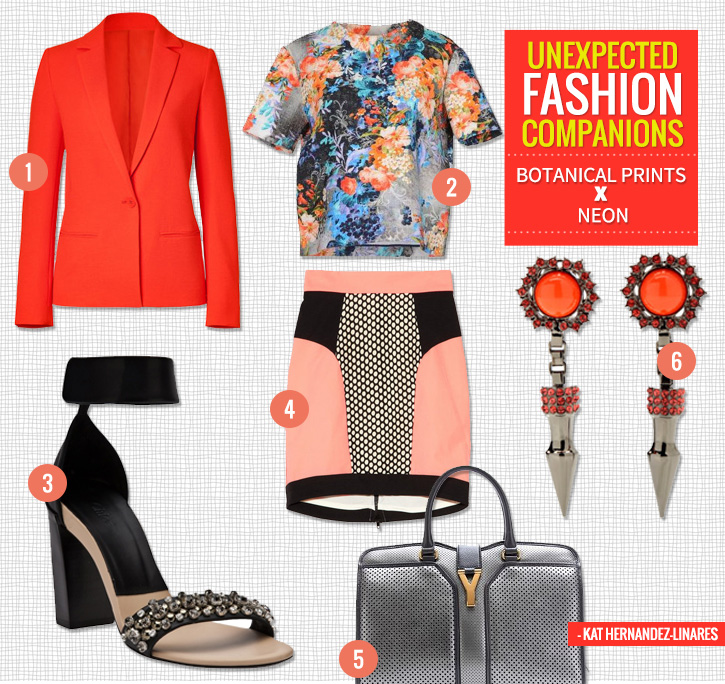 Wanting to push the limits of how many trends we can wear at once, we combined botanical prints and neon for a showstopping look.
Why it Works: We've picked coral as the standout color and have incorporated different shades of the pretty hue into the entire look.  Cedric Charlier's Neon Blazer is the perfect foundation piece and can be worn endlessly this season. (Think jeans and a t-shirt for a more toned down pairing.) A Peter Som blouse and Milly Mesh Paneled Skirt are pretty separates that compliment each other nicely.
Accessories that compliment the overall color palette are essential in achieving a look that is pulled together.  Yves Saint Laurent's Cabas Gunmetal satchel compliments the greys in the Peter Som blouse.  Mawi's Spike Earrings add a punky element and Chloe's Crystal Sandals balance out this feminine yet chic ensemble.
THE LINKS