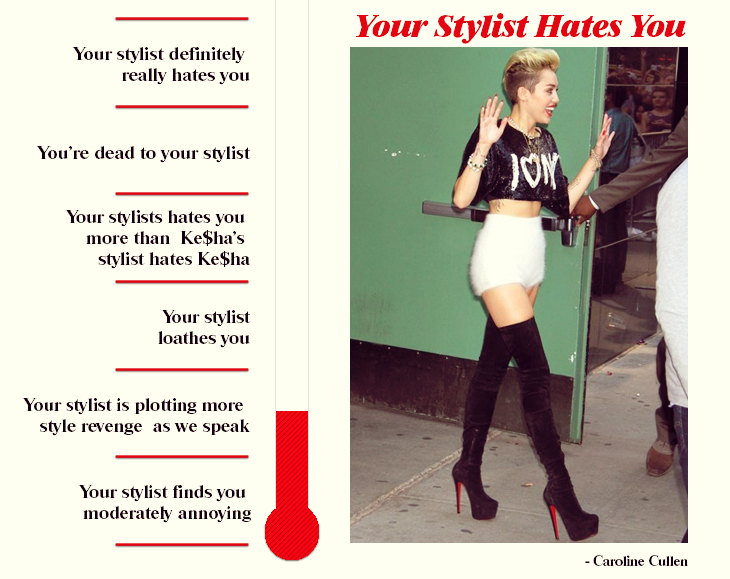 Dear Miley Cyrus,
Aren't we over the blonde fauxhawk yet?
We get it, you're all grown up and you don't want to be a Disney princess anymore…just like Britney, Amanda and Lindsay.
We'll admit, it was kinda cool and crazy when you first debuted your new look. But your "Pretty Woman" inspired outfits, the fact that you keep forgetting to wear pants in public and your recent bouts of twerking alongside Juicy J. has got us thinking that your attention-seeking daddy issues haven't quite been resolved yet.
Especially when you wear shorts that look like chinchillas nuzzling your crotch paired with hooker boots. Though we're sure Billy Ray, err I mean, Liam won't mind.
Verdict:  Miley, please "Start All Over."  We know you "Can't Be Tamed," but at least ditch the streetwalker gear.
---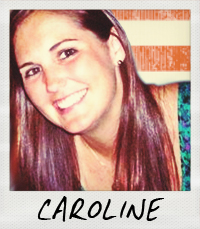 Caroline Cullen is currently obsessed with Dirty Shirleys, Pauly D's pecks, and Gordon Ramsay's Kitchen Nightmares on BBC.
All author posts