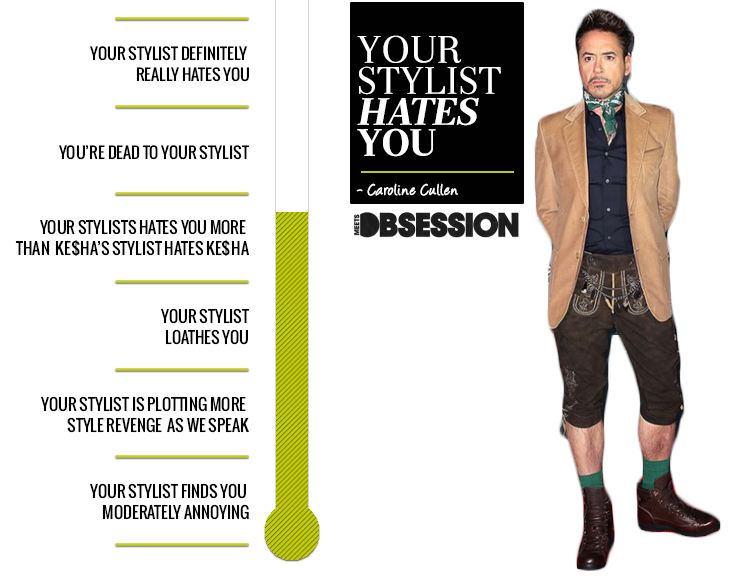 Gutentag Robert!
While we appreciate your theme wear and how you seem to be rocking it ironically, lederhosen should stay in the Hofbrau House at Oktoberfest, where they belong.
Even that neckerchief cannot distract us from looking directly at your suede schnitzel. Please return your outfit to the von Trapp kid that you stole it from.
Verdict: You must have pissed off your stylist more than Terrence Howard was when he found out Don Cheadle took his place in "Iron Man 2."

---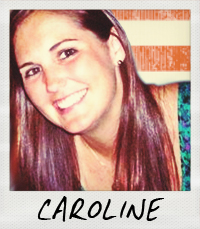 Caroline Cullen is currently obsessed with Dirty Shirleys, Pauly D's pecks, and Gordon Ramsay's Kitchen Nightmares on BBC.
All author posts