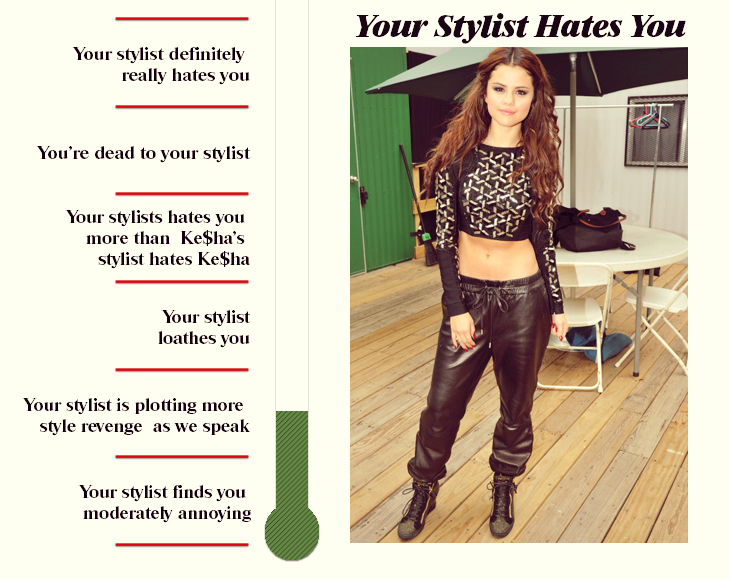 Dear Selena,
Apparently dating Justin Bieber isn't the only thing you've done wrong. Are you about to enter "The Hunger Games" in this get up?
Other than that, there would be no other reason for wearing leather homie pants—better suited for Rihanna or a "In Living Color" fly girl—and combat sneaks. You're just not beliebable wearing this look.
Verdict: Go back to your District, girlfriend. This ain't working.[hr]

---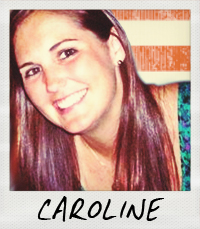 Caroline Cullen is currently obsessed with Dirty Shirleys, Pauly D's pecks, and Gordon Ramsay's Kitchen Nightmares on BBC.
All author posts