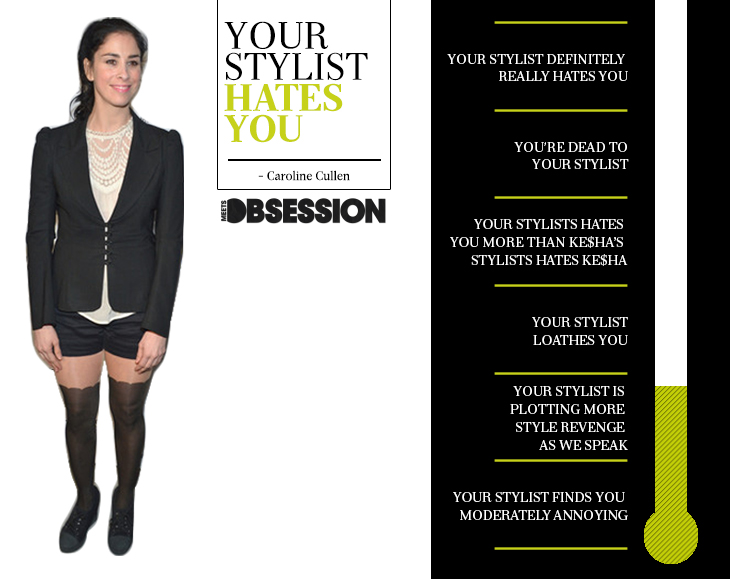 Dear funny lady Silverman,
Considering your top and ill-fitting blazer are passable, we're wondering why you took drugs before you put on pants. Or rather, put on shorts from American Eagle, raided your 16-year-old neighbor's closet for thigh highs and paired them with  black sneaks.
Seriously Sarah, next time try keeping the comedy out of your style choices. You should have quit while you were ahead.
Sarah Silverman, watch out because your stylist is plotting more revenge as we speak.
---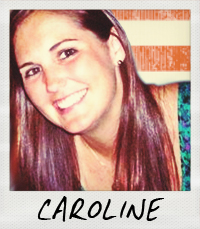 Caroline Cullen is currently obsessed with Dirty Shirleys, Pauly D's pecks, and Gordon Ramsay's Kitchen Nightmares on BBC.
All author posts