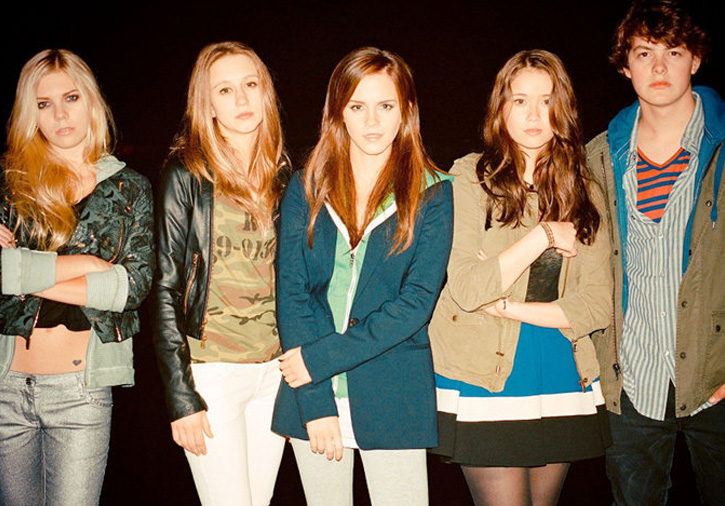 In theory, Sofia Coppola's newest feature film, "The Bling Ring" shouldn't work at all.
It's a film about shallow, rich kids stealing from shallow, rich adults in an ultimately empty and awful world.
Despite this, that emptiness seems to work in its favor.
Based on the Vanity Fair article by Nancy Jo Sales about the real-life crime ring committed by a group of fame-seeking teenagers, "The Bling Ring" is a darkly funny yet drowsy tale of a generation's obsession with celebrity, status and things.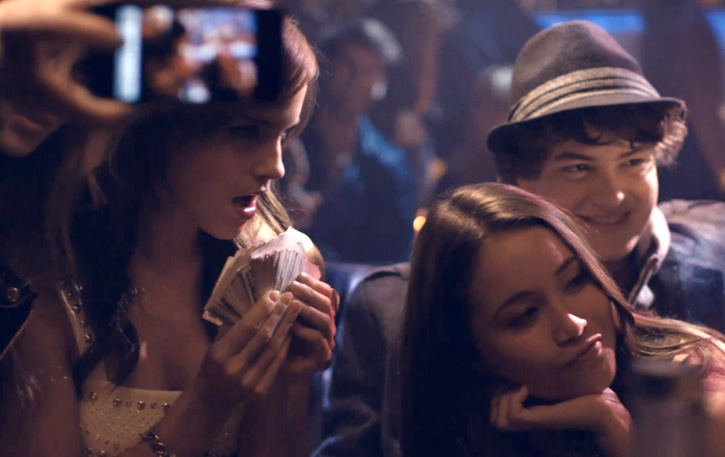 The film follows Marc (played by newcomer Israel Broussard) as a new kid entering a second-chance high school, who inevitably ends up meeting a fame-obsessed manic pixie dream sociopath by the name of Rebecca (Katie Chang).
The two form a close friendship and before long they're Googling the street addresses of famous people and breaking into their homes while they're away.
As more of these exploits go on, they're joined by their friends Chloe (Claire Julien), Sam (Taissa Farmiga) and Nicki (a wonderful Emma Watson).
"The Bling Ring," more than anything else, captures how these kids are in their day-to-day lives: from going to nightclubs, to looking the part of celebutantes, driving around the city listening to the latest rap records or dissecting and admiring which celeb wore what to where.
It feels like a movie for a very specific audience; an audience that either watches those VH1 and E news specials to marvel at a life they can only dream of or another audience that watches those same things to guffaw at the sheer audacity and self-importance that these people carry themselves with.
No matter why you're obsessed, you are obsessed, and "The Bling Ring" is a movie only too caught up in that same obsession.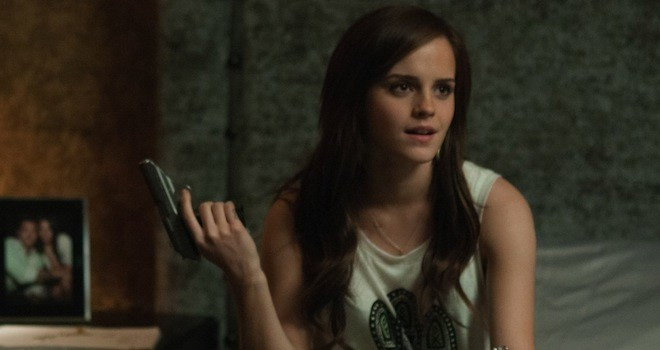 And yes, while Coppola once again is more stylish than substantial—in one scene, she makes Paris Hilton's closet look like a Michelangelo-level work of art—a movie like this seems to work under that guise.
Up until the end, Coppola never makes you feel like you should root for or feel bad for these kids; they're just as vain as the people they're robbing, only less aware of the consequences of their actions.
So while at times, the movie itself is just as empty as its characters, it serves as a good reminder of the human obsession with the empty lives of celebrity.
Much like a National Enquirer magazine, it's a movie that feeds into celeb worship.  And also like a National Enquirer magazine, by the time it's over you're left wondering why you love this stuff to begin with.
Film Grade: B+
[hr]
The Bling Ring opens today in theaters everywhere. For a list of showtimes, click here.
---
Israel Daramola is a writer, video editor and cake enthusiast living in Washington, D.C. You can follow him on twitter or you can go to your mirror, turn off the lights and chant his name three times and he will appear.
All author posts