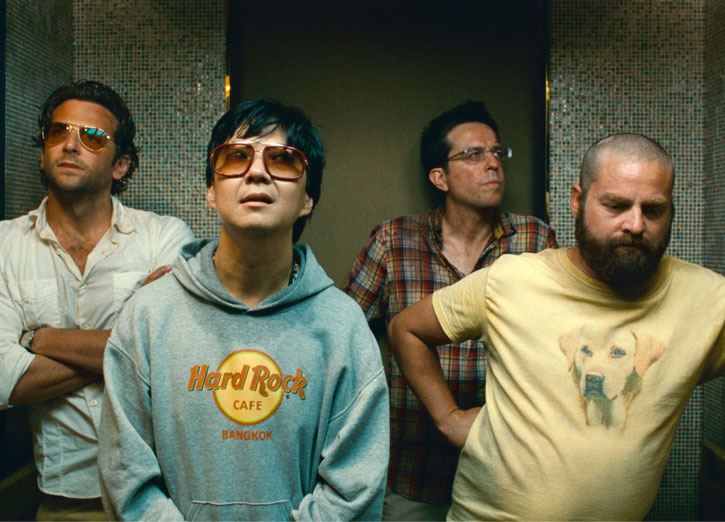 With the first "The Hangover" film, Director Todd Philips stumbled on a monster mega-hit that took the buddy frat-boy comedy and added never-seen-before originality to it. The story of 3 friends on a bachelor party trip to Vegas, getting blackout-wasted and having to retrace their steps in order to find the future groom was a fun idea, and the 3 friends, or "the wolfpack" (played by Bradley Cooper, Ed Helms and Zach Galifianakis), were charismatic enough to drive it home.
While "The Hangover Part II" was essentially the same—but more! —at the very least, it was still fun. "The Hangover Part III" finds the gang back together again, but this time, there is no hangover and there isn't as much fun.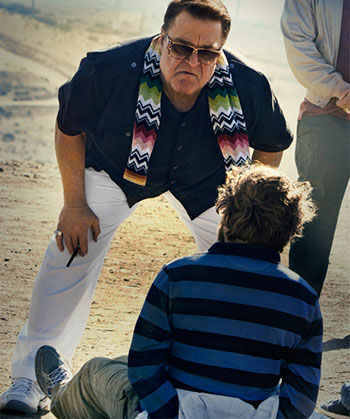 In the conclusion to the "The Hangover" trilogy, the gang is reunited for an intervention for Alan (Galifianakis) about his erratic, sophomoric behavior and the fact that he hasn't been taking his meds; Cooper's Phil, Helm's Stu and Justin Bartha's Doug decide to take him to a rehab center in Arizona, where they are (inconceivably) run off the road and accosted by a drug cartel headed by a crime boss named Marshall (a menacing John Goodman).
Marshall is looking for revenge against everyone's favorite grating gangster Mr. Chow (Ken Jeong) due to 52 million stolen from him, and as such, sends the wolfpack out to go find him and deliver him or Doug gets it (poor Doug, forever the loser in this crew).
It's a fine enough premise even if it doesn't necessarily involve a hangover, it's just too much of it feels static and rudimentary. "The Hangover Part III" might as well be "The Galifianakis and Jeong Show," as they've gone from comic relief to the stars of the movie. This would be fine if this wasn't the third movie and their whole shtick hadn't worn incredibly tiresome. The movie feels rushed and none of the other players in the film seem very committed.
There's a sense of "let's just be done with this so I can move on with my career" attitude that pervades the whole film, and honestly, why shouldn't there be?
Bradley Cooper is no longer the guy playing smug jerks in comedies anymore; he's a bona fide movie star with an Oscar nom to prove it. Ed Helms is no longer "that guy from The Office" and Zach Galifianakis has never been a fan of the type of attention these films have gotten him.
That's all well and good, but if they're not going to put some spirit into it, why should anyone care?
While there are highlights, such as Galifianakis's reunion with baby Carlos, Melissa McCarthy's cameo and a great bit during the closing titles, nothing really stands out—except maybe that closing bit.
That's the real shame here; a movie franchise that's outstayed its welcome, acknowledging the fact that yes, indeed, it's outstayed its welcome.
Grade: C
[hr]
The Hangover Part III opens in theaters May 23.
---
Israel Daramola is a writer, video editor and cake enthusiast living in Washington, D.C. You can follow him on twitter or you can go to your mirror, turn off the lights and chant his name three times and he will appear.
All author posts