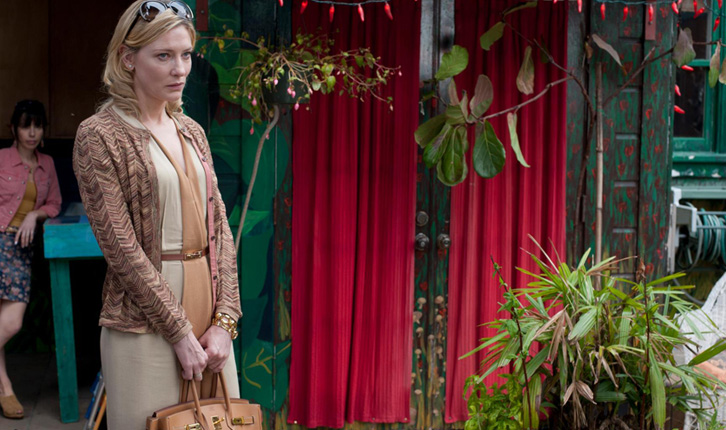 The Who
Woody Allen's latest American drama  starring Cate Blanchett, Sally Hawkins, Alec Baldwin, Bobby Cannavale, Louis C.K., Andrew Dice Clay.
The What
Cate Blanchett stars as a volatile, former upper-class trophy wife who loses it all after her husband's shady real estate business comes to an end. Woody Allen writes and directs this portrait of a woman's slow descent to madness.
The Big Deal
Woody Allen has always been hit-or-miss with me, but he's rarely been uninteresting. While "Blue Jasmine" can be uncomfortable and sometimes draining, the performances are superb and, when it wants to be, the film is an interesting study in privilege and class.
Grade: B
[hr]
Blue Jasmine opens today in select theaters.
Tickets & Showtimes | Movie Trailer | Official Website
[hr]
---
Israel Daramola is a writer, video editor and cake enthusiast living in Washington, D.C. You can follow him on twitter or you can go to your mirror, turn off the lights and chant his name three times and he will appear.
All author posts