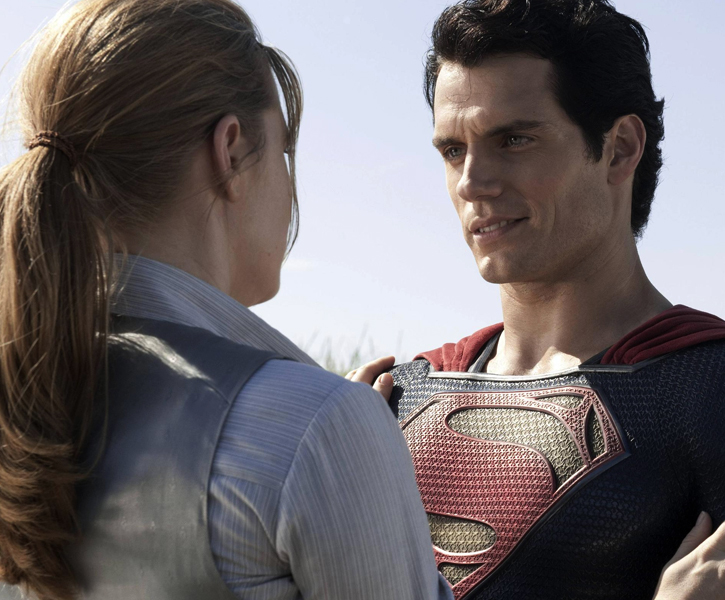 Before the film franchise, Superman was the comic that DC Comics struggled to adapt for a new generation.
Richard Donner's 1978 classic, "Superman: The Movie", brought the comic to life in grand fashion,  but since then, any attempts to re-adapt the comic into a successful film franchise have failed (see 2006's "Superman Returns"… or don't see it).
When news came down that director Zach Snyder would take the helm this go around, there was reason for apprehension.
The fact that Christopher Nolan and David S. Goyer would be involved in writing the film didn't do much to  help —the last thing Superman needs is a "dark retelling"—but there was still reason to be optimistic. For all his movie sins, Zach Snyder has shown an ability to grow with each film and even show signs of true greatness, and Christopher Nolan is damn good at telling a story.
And so it is with "Man Of Steel," the newest origin story of the mythical space hero.
The film follows the journey of Clark Kent or Kal-El (Henry Cavill) as he bums around traveling from place to place working dead end jobs while on a spiritual journey to find out who he is and where he came from.
On this journey he eventually meets and saves Daily Planet reporter Lois Lane (Amy Adams) and discovers his origin from the spiritual manifestation of his father Jor-El (Russell Crowe).
The film works as an origin story, even if, at times, it suffers from pacing issues, an aggravated sense of meaning and theme building and an overkill of action.
When General Zod, former general of planet Krypton (played perfectly by Michael Shannon), descends upon earth in order to destroy life and build a new Krypton, it feels like too much is going on unnecessarily.   Shorter scenes are made longer with indulgent, gratuitous fight scenes that add no value to the story.
When the film isn't overdoing it on the action front, it's holding on for dear life in order to contain the weight of its own sense of self-seriousness. My biggest complaint with "Man of Steel" is the film's need to constantly hammer home the core message of the movie—to the point where everyone in the audience starts to think, "yeah we get it."
As good as the actors are, including Kevin Costner and Diane Lane as Clark's parents, Jonathan and Martha Kent, even this  fact can't change the overwhelming sense that the movie feels the need to insist upon itself as though it were Shakespeare's "Man Of Steel."
But let me not get out of hand, as I did enjoy this movie, despite its flaws.
The cast of actors give an excellent performance and the film does a lot of interesting things. The opening when planet Krypton is being destroyed, the cutaways to Clark's childhood and Hans Zimmer's score are perfect examples of what make the film worthwhile more than anything.
While I disagree with the direction DC is taking with these film adaptations, I do think that so far they've been well-made and I'm looking forward to seeing where Snyder's Superman will go from here.
Film Grade: B+
[hr]
Man of Steel opens today in theaters everywhere. For a list of showtimes, click here.
---
Israel Daramola is a writer, video editor and cake enthusiast living in Washington, D.C. You can follow him on twitter or you can go to your mirror, turn off the lights and chant his name three times and he will appear.
All author posts