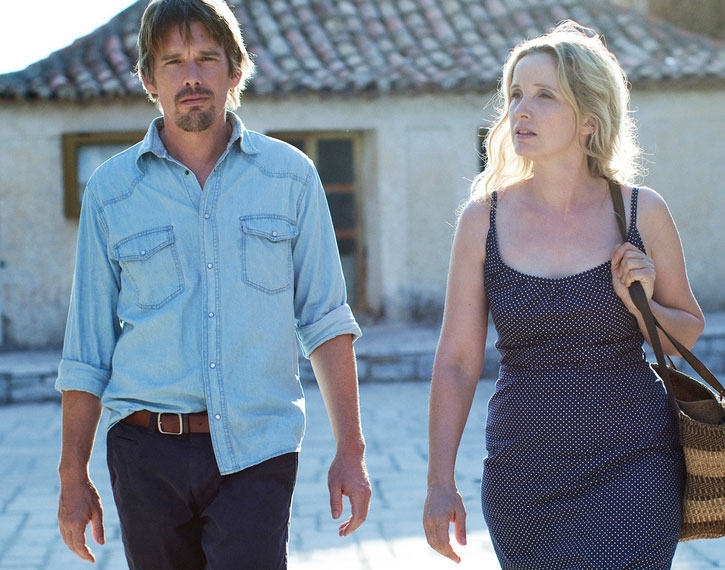 Richard Linklater's "Before" series is probably the most unlikeliest of trilogies.
Starting in 1995, "Before Sunrise" was a lovely movie about love at first sight and a day adventure with two strangers (Ethan Hawke and Julie Delpy) as they got to know each other and had interesting—and somewhat pretentious—conversation. It was cute, quaint and engrossing.
Nine years later, the two strangers meet again for another chance encounter in "Before Sunset," a lovely sequel that somehow succeeds despite essentially being the same movie.
Now, another nine years later, the two are back for more casual conversation and pseudo-enlightenment.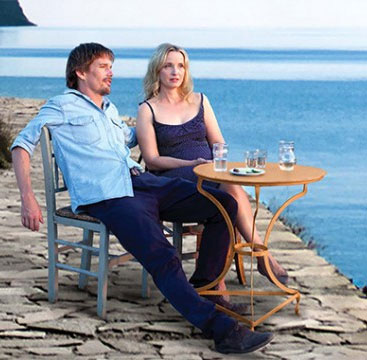 Jesse (Hawke) is now dealing with a son still living in America with his ex-wife, while he now cohabitates with Celine (Delpy) and their two daughters. He's dealing with a lot of issues with his role in his son's life and whether or not he should be closer to him, while Celine is still working out her own feelings of dealing with a relationship in a rut with a traveling writer and taking care of their two children.
Although they technically aren't married, "Before Midnight" perfectly encapsulates the inanity, depression and frustration in middle age and long relationships. It's the movie Judd Apatow wishes he could make.
Linklater's film jumps from funny and charming to sexy to claustrophobic and uncomfortable without missing a beat. This couple is still engaging no matter how trite or silly they can be and although it's not as strong as the previous two films, it stands on its own and thrives as a film about grown adults; a refreshing break from the ADD nature of modern cinema.
Grade: B+
[hr]
Before Midnight opens in select theaters today.
---
Israel Daramola is a writer, video editor and cake enthusiast living in Washington, D.C. You can follow him on twitter or you can go to your mirror, turn off the lights and chant his name three times and he will appear.
All author posts