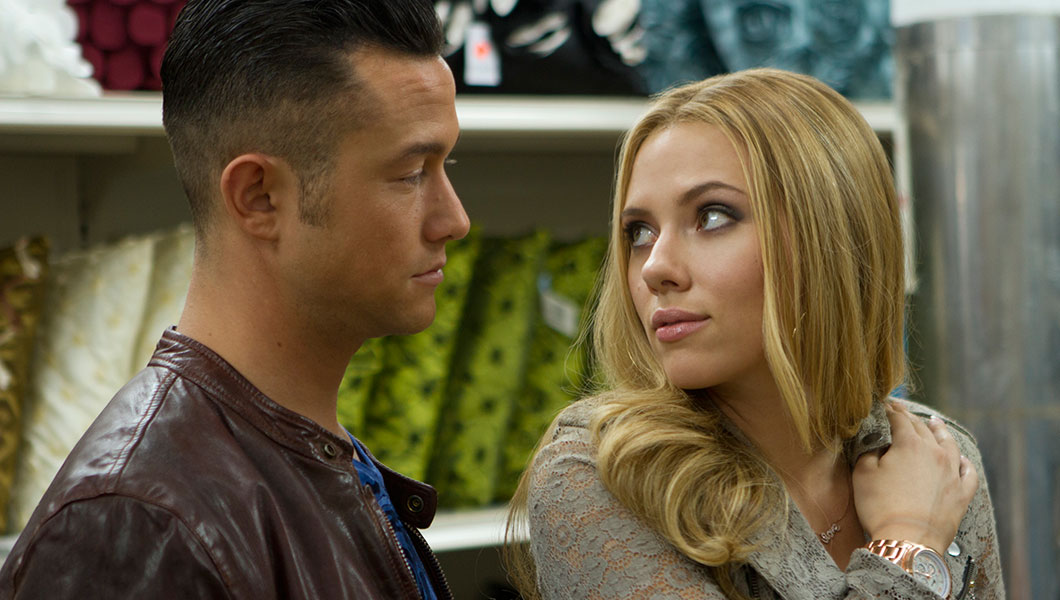 THE WHO:
Joseph Gordon-Levitt, Scarlett Johansson, Julianne Moore, Tony Danza and Glenne Headly.

THE WHAT:
Levitt writes and directs his first feature film about a New Jersey lothario (played by Levitt) with a porn addiction, who is also married to his routine of family, church, working out and hanging with his boys. He finds himself in a relationship with a seductive and corrupting woman (Johansson), forcing him to change his behavior.

THE BIG DEAL:
Somewhere inside of 'Don Jon' is a compelling and insightful comedic look, not only at addiction, but also at hyper-masculinity and hyper-sexuality in a cultural environment that feeds into it—especially in regard to males. At least for the first 50 minutes, it seems like that is what's being attempted, and then the film veers into romantic comedy territory and settles for trying to put a boring spin on those types of movies.
There's certainly nothing wrong with 'Don Jon' as it is now –  it's just frustrating to see something ambitious hiding behind something so ordinary.
Every character is entertaining in their own way: Levitt and Danza's Saturday Night Fever-esque mooks, Johansson's pampered and prissy princess, and Headly's concerned and flustered mother are all standout performances.
There's something here that could've  been really engrossing and challenging, and by the time the film was over, all I wanted was to see that movie.

GRADE: B-

Tickets & Showtimes | Movie Trailer | Official Website
Don Jon opens today in theaters nationwide.
---
Israel Daramola is a writer, video editor and cake enthusiast living in Washington, D.C. You can follow him on twitter or you can go to your mirror, turn off the lights and chant his name three times and he will appear.
All author posts