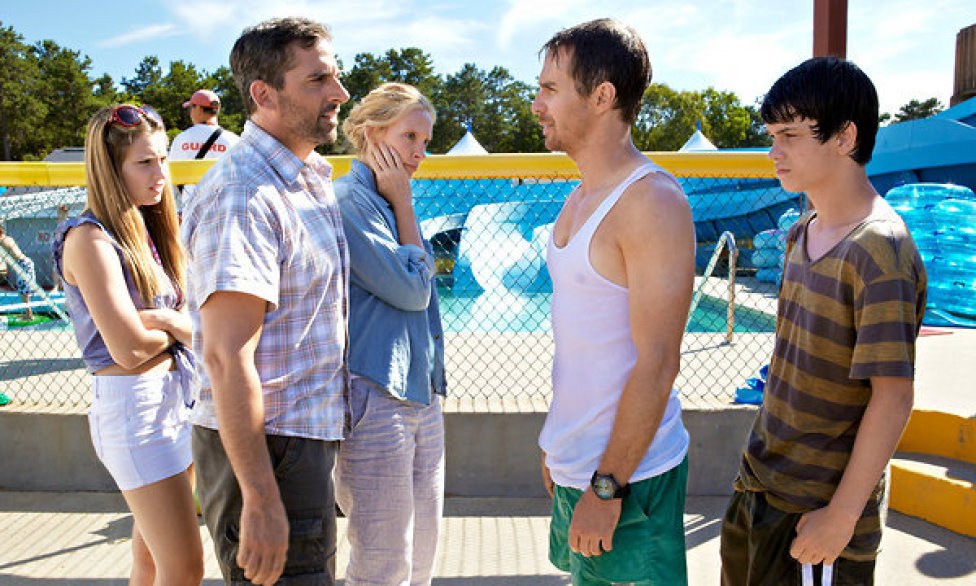 The Who
Directed by Jim Rash and Nat Faxon.
Starring Liam James, Steve Carell, Toni Collette, AnnaSophia Robb and Sam Rockwell.
The What
A coming-of-age tale about an uncertain loner named Duncan who finds himself stuck in a new town for the summer when his mom's despicable boyfriend brings them to his summer vacation home.
During this time, Duncan finds an escape through a local water amusement park and the eccentric group of people that work there, as well as a hard-nosed girl next door that actually shows him some attention.
The Big Deal
At times, the film can induce groans and feel stilted and unnatural, but for the most part, "The Way, Way Back" is a cute little summer indie. The characters at the Water Whizz amusement park are a lot of fun to be around and the moments away from them never reach any particular highs. Sam Rockwell brings the heart and soul to the movie and completely runs away with the film.
It's not exactly a revolutionary piece of entertainment nor will it be some sort of Little Miss Sunshine indie-crossover darling, but it's quaint and it's a breezy and comforting film worth checking out.
The Grade: B-
[hr]
The Way Way Back is now playing in select theaters. Please click here for showtimes.
Tags:
AnnaSophia Robb
,
Film & Animation
,
Jim Rash
,
Liam James
,
Nat Faxon
,
Sam Rockwell
,
Steve Carell
,
Toni Collette