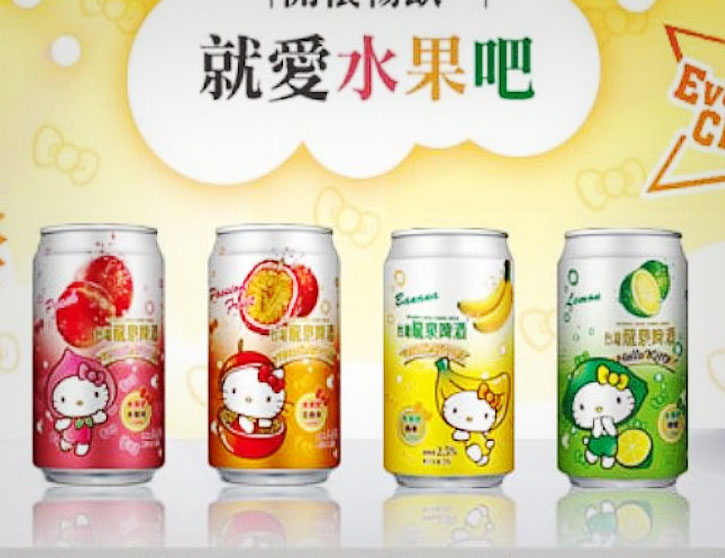 It was only a few weeks ago when we told you about EVA Air's Hello Kitty planes, which will soon be landing at LAX.
But since we last reported on the popular Sanrio mascot loved by both children and grown women, a new Hello Kitty product has popped up on the market.  This time it's beer.
Yes, boys and girls, if you live in China, you can now get your very own frothy can of Hello Kitty Beer, which comes in flavors like peach, lemon-lime, passion fruit, and banana, and reportedly has half the alcohol content of Budweiser.
The kitty brew was developed as a way to entice Asian women to drink beer, because, apparently, women won't drink anything unless it overly-adorable, pink and sweet. Right?
Not necessarily.
Hello Kitty is popular among a primarily female audience, so it makes sense to use the Sanrio cat to market beer to females. And according to The Atlantic, male alcoholism in Asia trumps female alcoholism ("for every 1 female alcoholic, there are approximately 33 male alcoholics").
But will packaging and fruity flavors alone make Asian women into beer drinkers?
Who knows. But hopefully, this beverage won't share the same fate as Zima, that other sweet, non-alcohol tasting, beer-like beverage.