Current Boutique, arguably the District's premiere consignment retailer with four locations in the area, is moving beyond metro city lines to the vast reaches of cyberspace with a new online shop.
With the boutique's new e-commerce launch, the retail experience should be much more streamlined, allowing customers to peruse many one-of-a-kind pieces available and purchase them in a few easy clicks.
Meets Obsession magazine recently spoke with Carmen Lopez, Current Boutique's owner, about their expansion to the interwebs.
"We are very excited about our online shop because before we often had to refer inquiries about shopping online to our Facebook page and make arrangements over the phone. This wasn't exactly ideal. There was a real demand for an online store," Lopez said.
The new e-commerce platform for Current's local chain of boutiques will offer shipping throughout the United States and Canada and will draw the majority of its inventory from what's available in store.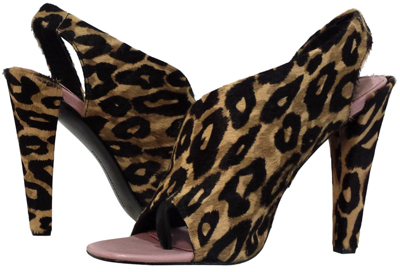 "We have everything from Tory Burch to Chanel. Our clientele is mostly between the ages of 25 and 55, DC women who have many events and need clothing for these events. Now we'll be able to share our finds with even more women," Lopez said.
In addition to the online shop, Current Boutique will also be extending a mail-in clothes buying program that had once only been reserved for select clients well-known to Lopez.
"I had clients who were moving or had moved away with great clothes who would ask if they could still sell to me when they left the area. That's basically how it began. Now we will be accepting clothes mailed in from anyone who'd like to sell." The extension of the mail-in program will capitalize on the large audience hopefully drawn in by the new online shop.
Will all these new changes create difficulties for local consumers?
No, says Lopez. "For local people, of course, we will still hold clothes for pick up in store. People will also still be able to sell to us in person. We also do home visits for people with great collections of branded clothing."
All in all, Current Boutique is ending their year with a bang and the launch of their online shop means while you're online booking all those holiday flights home, you can also get a fashionable prezzie for yourself.

---

Sinta Jimenez is currently obsessed with Opening Ceremony collaborations, Band of Outsiders, warabi mochi from Temari Cafe, meteor showers, and finding a Jeff Buckley soul with a Jason Segel sense of humor.
All author posts