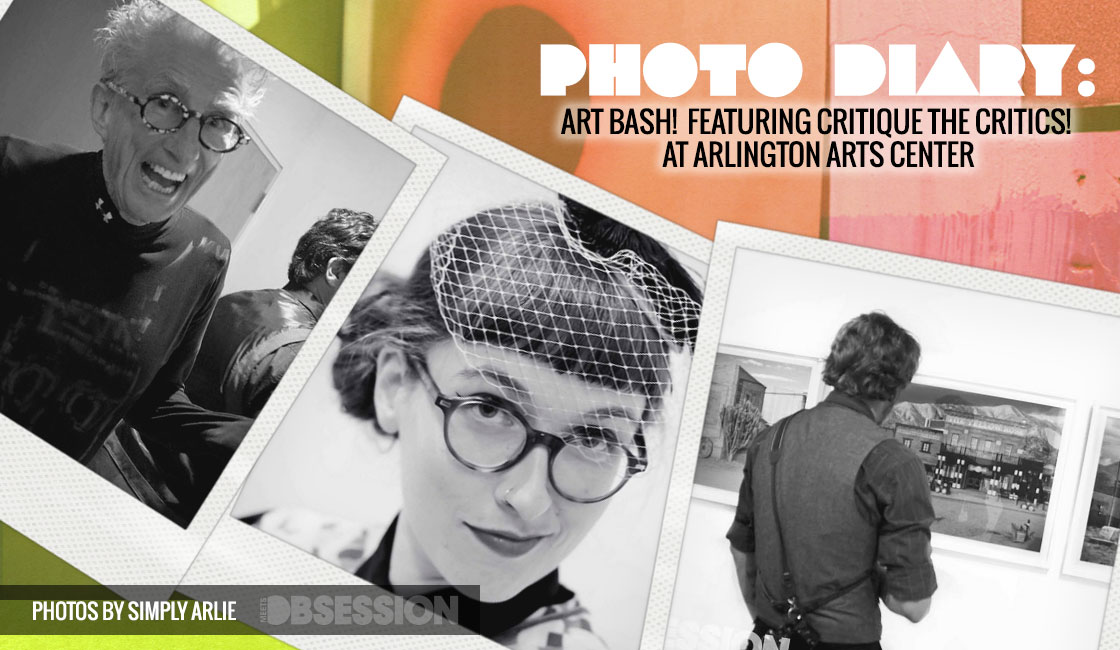 Each year, The Arlington Arts Center, a private, nonprofit contemporary visual arts center dedicated to presenting and supporting new work by regional artists in the mid-Atlantic States, presents its annual ART BASH fundraiser.
This year's "ART BASH!  featuring Critique the Critics"  event put a fun twist on the artist/critic relationship by turning the tables on the critics.
Journalists and local personalities, such as Jason Andelman, Artisan Confections;  "Camilla the Hun,"  DC Rollergirls; Jen Chaney, Pop Culture Writer and Film Critic on WETA's Around Town; Jonathan Fischer, Washington City Paper; Matthew Lesko, that "Question Mark Guy"; Mark Longo, The Arlington Commission for the Arts; Lisa Markuson, Philanthropist and Contributor to The Pink Line Project;  Michael McCarthy, DC Magazine Editor–in-Chief;  Kathy Park, Reporter and Weekend Morning Anchor for ABC 7 & News Channel 8; and Tom Petty, Clarendon Alliance, were judged in a live art competition, at which they battled out their art skills using tools found in a child's crayon box.
Not only did guests have the opportunity to judge the critics, but they were also treated to signature cocktails, yummy (and elegant) hors d'oeuvres, a silent auction, as well as  WPA's "OPTIONS 2013" exhibition.
To learn more about the Arlington Arts Center, please visit them online at www.arlingtonartscenter.org. Photos by Simply Arlie for Meets Obsession magazine.
[justified_image_grid flickr_user=95100483@N08 flickr_photoset=72157633432494119]