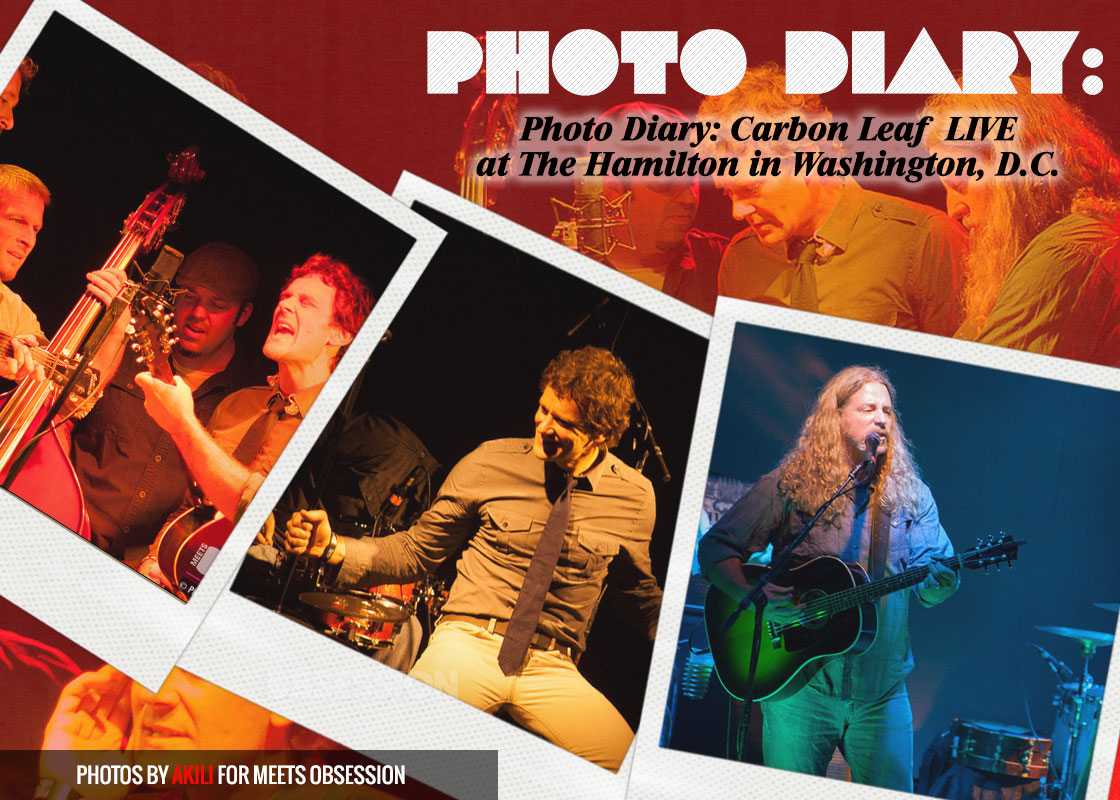 We can't say enough how much we enjoy catching a show at The Hamilton in Washington D.C.  That's not to say that we don't like music venues like the 9:30 Club or Black Cat, because we most definitely do.  But sometimes, we prefer a more relaxed, ambient environment to see certain bands.
And when Virginia natives Carbon Leaf stopped by the Hamilton last week for a show, we couldn't help thinking that The Hamilton was the perfect place to catch their act.  Indeed, it was.
The Richmond-based Celtic/folk/indie rock band, comprised of Barry Privett, Carter Gravatt, Jason Neal, Jon Markel & Terry Clark, gave us an energetic performance that left us big fans of the five-man crew.  Not only were we jamming out all night, but the audience was super-enthusiastic, which made the show such an awesome experience. Two thumbs up, definitely.
Luckily, we caught a few photos of the show to share with you.
Photography by Akili for MeetsObsession.Com
[justified_image_grid flickr_user=95100483@N08 flickr_photoset=72157634833137537]