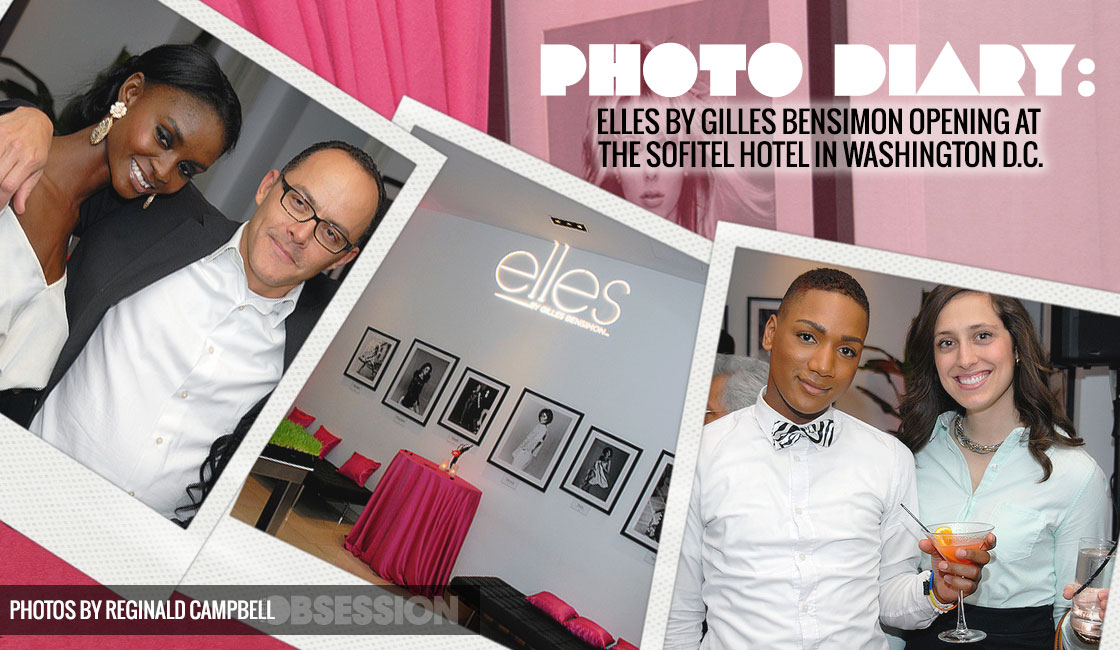 An occasion fit for DC's fashion finest, the Sofitel Hotel hosted the opening of the "Elles By Gilles Bensimon" exhibit in Washington DC.
Known for his work with Elle magazine, and his reputation for being one of  the greatest and most-respected fashion photographers of his generation, Bensimon's exhibit featured never-before-displayed photographs of some of the most notable and beautiful women in entertainment, such as Catherine Deneuve, Audrey Hepburn, Charlize Theron, Cindy Crawford, Beyoncé, Scarlett Johansson and Jennifer Lopez.
Playing host to the anticipated opening, the pretty-in-pink-decorated Sofitel Hotel greeted guests—who walked down a pink carpet entrance—with champagne, a dessert bar as well as a too-cute-for-words macaroon garden that had edible (and delicious) macaroon trees and flowers which stood among grass blades.
As beautiful as the decorated Hotel Sofitel was (and indeed, it was), the real gem of the evening was the black-and-white visually striking Bensimon-photographed prints, which had guests' full attention as they formed small crowds among Bensimon's masterpieces while carefully studying each photograph.
The traveling exhibit is currently open to the public and can viewed at DC's Hotel Sofitel  from now until June, 2013, when it will tour to Sofitel in Chicago and Los Angeles at Beverly Hills. Photos by Reginald Campbell.
[justified_image_grid flickr_user=95100483@N08 flickr_photoset=72157633544376484]