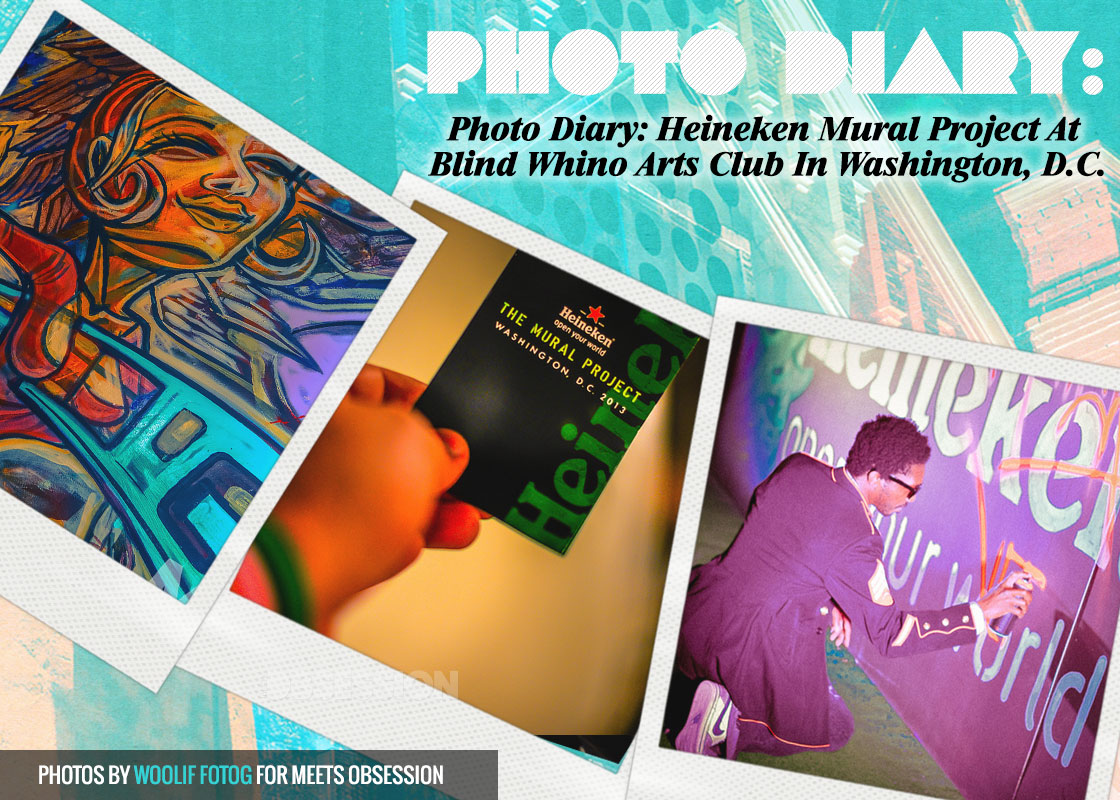 Over the weekend, we had the opportunity to attend the Heineken Mural Project VIP Launch Event, the official kickoff for  Heineken Mural Project.
The preview event was held at DC's newest venue and home of the Heineken Mural Project, Blind Whino, an old church that was converted into a venue for all things art, including exhibits, classes, workshops, and of course, parties.
The venue alone is a work of art. Its exterior is decorated with a bright, abstract mural, and inside the 25,000 square ft space, each room features walls covered in modern artwork by leading graffiti and street artists.
Blind Whino, which was initially funded through Indiegogo, is the project of Ian Callendar and founder of Art Whino, Shane Pomajambo.
As part of the mural project, which will take place in DC during the month of September and October, four street artists will interpret Heineken's "Open Your World" message through works of art throughout the District.
In addition to the various art projects  around the city, there will Heineken pop-up parties and concerts in various locations.
Follow the #heinekenmurals  hashtag to learn about the events, which will be announced via twitter and instagram.
In the meantime, check out our photos from the launch event.  You'll get a good glimpse at all the arty awesomeness that will soon happen in the District.
……………………….
photography
……………………….
[justified_image_grid flickr_user=95100483@N08 flickr_photoset=72157635455926243]