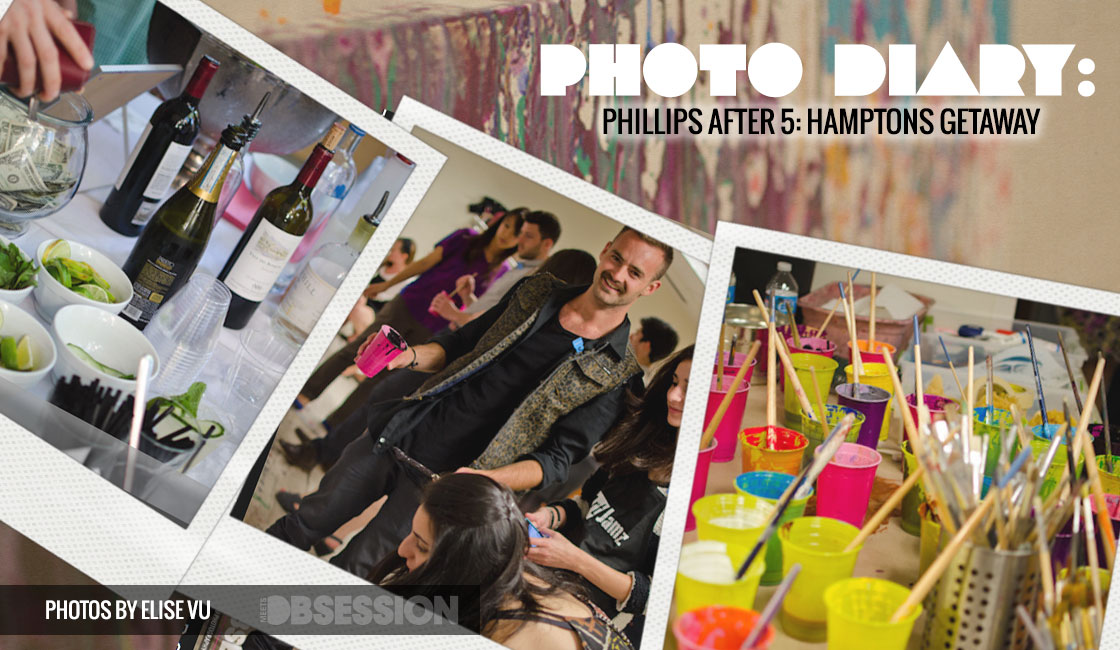 What better way to spend a Thursday night than to attend a Pollock-inspired evening of art, set to the backdrop of a Hamptons Getaway.
And that's exactly what we did on Thursday, when we attended the Phillips after 5: Hamptons Getaway at the Phillips Collection museum.
Set under an outdoor white tent, guests were served yummy custard concoctions (compliments of Shake Shack) and refreshing, minty summer cocktails while Marshall Keys Quartet performed popular jazz favorites and original compositions.
As the evening progressed,  guests moved inside where they had a chance to view Pollock's work, which is part of the museum's current exhibition, Angels, Demons, And Savages: Pollock, Ossorio, Dubuffet (FEBRUARY 9 – MAY 12, 2013).
Following the event, ArtJamz held a paint party, where guests had the opportunity to create their own Pollock-inspired splatter masterpiece.  Photos by Elise Vu
[justified_image_grid flickr_user=95100483@N08 flickr_photoset=72157633402978359]