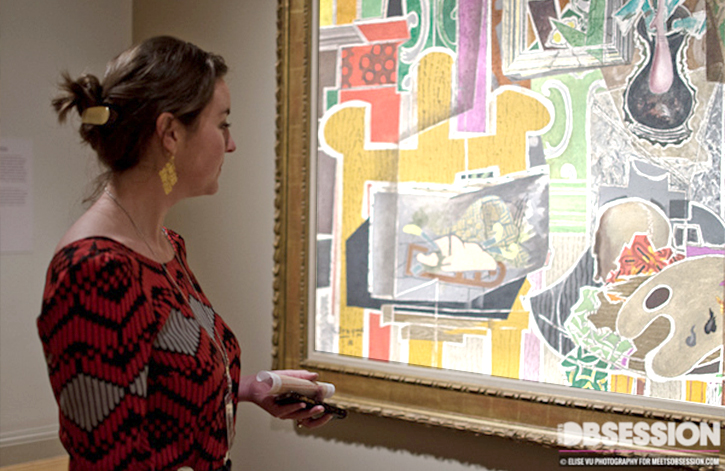 Celebrating art and the era of the work from cubist artist Georges Braque, The Phillips Collection held their popular Phillips After Five series. The monthly event, which offers the usual faire of live music, light bites, amazing art and a gallery talk, collaborated with the DC Jazz Festival for this jazz-themed event.
In addition, there were swing dance performances as well as a chance to play 1930s board games, like Sorry, Scrabble, and Chutes and Ladders.
Guests had the opportunity to view famous Braque paintings such as "The Round Table"  and other works in the current "Georges Braque and the Cubist Still Life, 1928-1945" exhibition.
Keeping with the theme, the relationship between art and dance was the subject of the gallery talk, which focused on artists such as Edgar Degas and Pierre-Auguste Renoir.
All in all, it was a swinging good time. Photography by Elise Vu for Meets Obsession Magazine. [hr]
[justified_image_grid flickr_user=95100483@N08 flickr_photoset=72157634068269983]