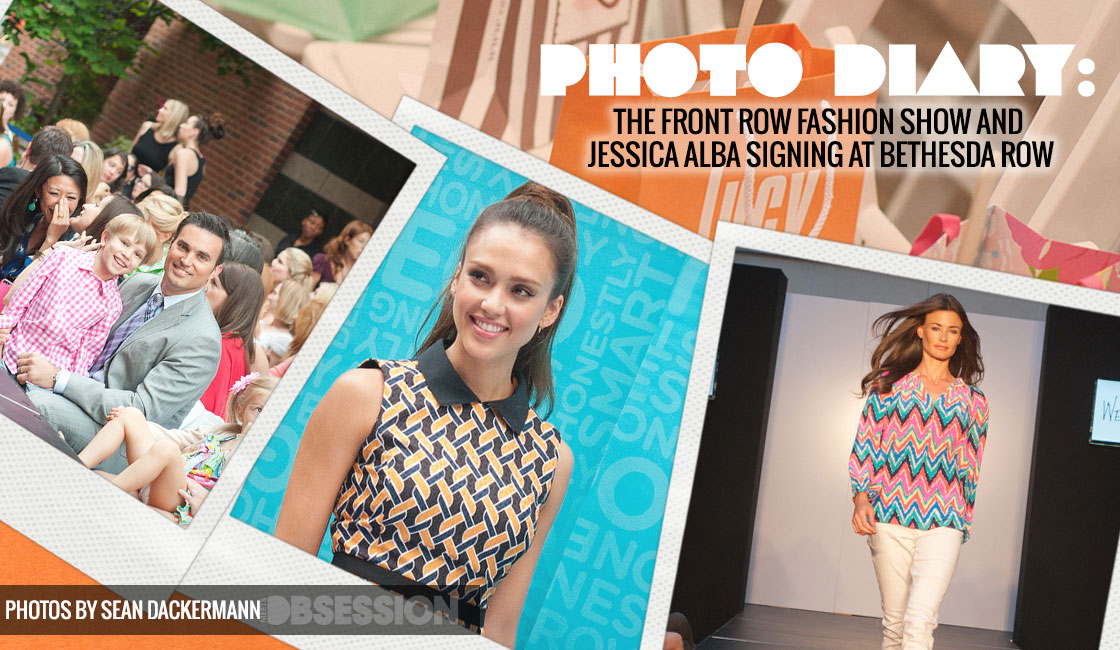 Let's face it, the District is not one of the major fashion hubs. And although changes are on the horizon, with limited resources, few designers, and even fewer buyers, the majority of industry events skip D.C., and as a result, New York is our usual go-to place for fashion events.
But occasionally, an event comes to town that puts DC on the fashion map, and such was the case with this weekend's The Front Row, an annual fashion event held at Bethesda Row.
For one weekend, guests were treated to over 35 in-store fashion, beauty and culinary events from retailers and restaurants throughout the Row—not only this, but there was also an exclusive fashion show revealing the best looks of Spring/Summer 2013 with an exclusive preview of Fall 2013.
This past Friday, we attended the Front Row's fashion show,  where models walked down the runway in spring and summer looks by retailers such as Amethyst, Bonobos, Courage b, Francesca's Collection, Ginger, J. MacLaughlin, Lou Lou, Lucy, Lululemon, MyEyeDr, Pink Palm, Sassanova and Wear It Well.  The show was emceed by Georgetown Cupcakes owners Sophie LaMontagne and Katherine Kallinis.
Prior to the fashion show, we had an opportunity to meet the lovely and always fashionable Jessica Alba, who graciously spent most of the afternoon signing copies of her latest book,  "The Honest Life: Living Naturally and True To You."
The weekend also included an exclusive screening of the film, "The Tents," a documentary that gives viewers a behind-the-scenes glimpse at New York Fashion Week.
As one of the most notable fashion events in the Metro area of Washington D.C., we suggest you mark your calendars now to ensure you don't miss The Front Row 2014. We'll certainly be there.  Until then, we have photos.
For more information on The Front Row, please visit www.bethesdarow.com. Photos by Sean Dackermann for Meets Obsession magazine.
[justified_image_grid flickr_user=95100483@N08 flickr_photoset=72157633546341901]